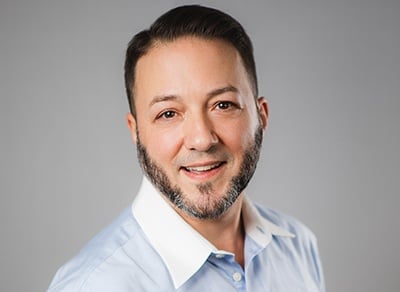 Creating Personalized Customer Engagements Across Channels
Customer Experience | Customer Communications | Omni-channel | Personalization | Customer Journey | INTOUCH | Digital Experience
Some of you may be old enough to remember when most folks shopped locally. Store clerks knew you by name and asked about your family. They knew exactly what you liked or frequently purchased. The clerks took pleasure—and their time—in helping you get what you wanted.
This kind of personalized customer experience is made possible through deep customer intimacy—knowing a lot about each individual customer—and using that information to benefit the customer and the company.
Providing that kind of personalized experience is relatively simple if dealing face-to-face with a few customers at a time. To achieve this same result—at scale—with digital customer engagements is the secret to customer retention and brand loyalty.
Are We Asking or Expecting Too Much?
Today, we expect personalized service from every retailer we visit online. The local brick-and-mortar shops set the bar that "etailers" are now required to meet, even when customer engagements are reduced to one-click ordering.
We get exasperated when our order takes too long to arrive from Amazon rather than marvel at how companies as large as Amazon can recognize and remember us individually across multiple devices. (I'm a Luddite; I shop on my laptop and my phone.) We aren't "surprised and delighted" anymore when these vendors automatically present our most recent purchases and make tailored recommendations. We don't give the experience any thought, nor do we consider the effort required.
Let's take a step back in order to examine and appreciate how companies achieve personalized customer engagements across channels and at scale.
The Customer-Driven Omnichannel Strategy
It's the Digital Age. Smartphones, tablets and wearable devices (e.g., the Apple Watch) are everywhere. At any given moment, someone is connected via headphones with a device right in their pocket or on their wrist. As many as 98% switch between devices daily.
As little as 15 years ago, folks only dealt with two touchpoints, on average, when making a purchase; now they use six or more. With a booming population—there are about 8 billion people in the world right now—that's a lot of touchpoints and engagements to manage.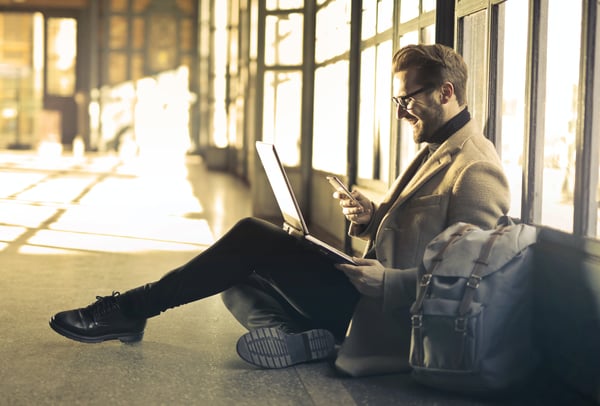 Customers use six or more channels when communicating with companies.
Managing customer communications feels even more complicated due to the rise of social media and the dawning of omnichannel marketing. How many channels are too many? How do you automate customer communication across these channels efficiently and in a fulfilling way for the customer?
In the past, businesses drove those touchpoints: the brick and mortar store, the landline or direct mail. The customer was always in the position of receiving. Now, customers lead choice in communication with a plethora of available channels. The customer decides what time to check their email and what social media they use. The customer decides when, where and how to interact, leaving many businesses must face the difficult task of responding with the right message, at the right time, on the right channel. Oh, and for thousands of people, all at once. Across multiple channels.
The key to consistent, timely communication across channels at scale—which increases ROI for businesses—is having a strategic plan.
Steps to Personalized Customer Journeys
Here's how companies move from haphazardly reacting to customers to calmly responding to them:
Start by creating a customer-focused plan.

Understand your audience. What channels are they using? Where do they conduct certain activities, begin a transaction or seek to resolve an issue? What are the touchpoints for which of these interactions? Many businesses focus on the user experience of each channel, but touchpoints matter across channels. According to Statista, mobile devices drove 52.6% of website traffic in 2019. If you plan ahead for multiple channels—for example using our cloud-native customer communication management (CCM) tool INTOUCH®—you could simultaneously create mobile-friendly HTML for your website as well as for other channels to align communications to the right channels based on customer preference and use case.
Choose the right channels.

Be prepared to engage across multiple channels during the same customer journey (e.g., a buying cycle). Campaigns conducted over at least four channels outperform single and dual channel campaigns by 300% according to Gartner Research (subscription). Each channel should connect to the ultimate goal of the campaign. Consider how you will make the most of digital channels. Focus on use cases that make the most sense to begin the transition from print and then to introduce net-new functionality when using CCM as you move away from analog delivery systems. Look into integrating your digital marketing and CCM platforms to share content and data.
Create a conversation.

If you shout at someone, they'll either ignore you or run away. This common-sense strategy applies to marketing and even to customer service communications. Look to engage customers in a dialog. Don't know where to start? Hashtags, like #stayathome, are creating a much bigger conversation about society and how we live our lives. What conversations could you have about your products or services? Think how you'll sense (e.g., through data and analytics) and respond (e.g., using CCM software) to customers not just once, but throughout their customer journey. Also think about how you'll provide your employees with insights into previous customer engagements. For example, the "history" functionality of our CCM software provides an exact copy of all communications previously sent using our software. That History can be extended through integrations to include other systems of engagement. Together, this provides chronological context into each customer's history of engagements.
Tailor the message to each channel.

Think about where your customer is on their journey. If you are fully automating, consider this: a customer could first receive an email after they make their purchase, thanking them, and then giving them a final opportunity to confirm the details. From there, the customer could receive SMS updates about the status of their order, including delivery tracking. Then, two days after the product is received, the customer could receive a follow-up email to ensure everything went well with the delivery and that they are pleased with the product quality. Such interaction would build customer trust and loyalty. Beginning with some automation sounds like a good start. However, many brands fall into the "copy-and-paste" mentality with their content across channels, rather than devising a strategy to optimize and target content to customers. Remember that customers are prone to channel hopping. They notice and will develop doubts about brand authenticity when they receive multiple 'canned' message across the spectrum of channels.
Personalization at Scale
To do this for hundreds or thousands of customers all at once requires true integration and automation. Fully automated customer communication leads to more customer confidence, engagement, and ROI. Automatic doesn't have to mean impersonal. Software like our INTOUCH CCM systems can integrate with systems of engagement (e.g., e-commerce sites); receive data from those systems (e.g., demographic and device info); pick the appropriate template formatted for the channel the customer is currently using; and incorporate the appropriate content, fully personalize it and deliver it.
All in the blink of an eye.
Contact Topdown to see how we can help you develop a strategy and implement an automated and personalized customer engagement that help you interact with your brand loyalist on the channel of their choice.
Image: Unsplash
About John Zimmerer
John Zimmerer is the senior director of marketing at Topdown, where he leads market research and outreach efforts for the company's customer communications and customer experience products. Most recently, John has been researching and writing about the future direction of the technologies that power customer experience, and is regarded as a thought leader in this area. John has nearly 20 years of software product marketing experience. His areas of expertise include market research, analyst relations, public relations and digital marketing.