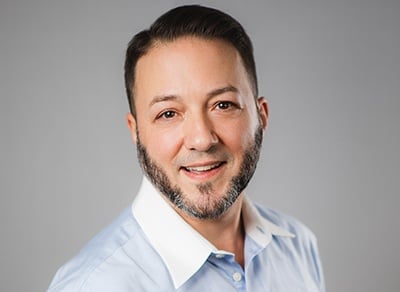 Content Management Strategies (Part 4): Focus on Business Moments
We've been taking a look at Gartner's strategy planning guide for IT leaders responsible for defining content strategies and selecting tools for customer experience management and delivery, "Content Management for the Digital Era: Rethinking Strategies Beyond 2016." Analysts Karen M. Shegda, Karen A. Hobert and Hanns Koehler-Kruener make several recommendations in this report.
Their first recommendation was about moving from merely managing content to maximizing its use throughout your organization. You can read about that in Part 1. Their second recommendation was about taking a services-oriented approach to content initiatives. You can read about that in Part 2. Their third recommendation was about leveraging technologies to exploit content for business value. See our take on that in Part 3.
Now let's dive into their final recommendation, which is about focusing on employees' and customers' real-time, high-value business moments.
Here's how the report's authors put it:
"Evolve content management use cases from pure back-office, going paperless or system of record support to use cases that focus on employees' and customers' real-time, high-value business moments."
Content is becoming more "fluid and temporal," bringing a need to focus more on understanding how and where content is used and by whom and for what purposes. To serve the needs of employees and customers in real time, at high-value moments in their journeys, content management software vendors are expanding their capabilities and services that make managing content in the enterprise more fluid and integrated across numerous applications.

Content and touchpoints have evolved — your content management strategy should, too.
As you evolve your content management and service architecture, look for software and services that take into account emerging characteristics such as:
Given these software selection criteria, Gartner's specific recommendations to IT leaders tasked with content management are to:
Change how you think about content management, shifting from a back-office mentality to line-of-business enablement

Play with new technologies that support more granular content creation, findability and management capabilities (think individuals and groups, not just the enterprise)

Invest in new applications and APIs that enhance the access to and use of content, improve the user experience and provide more insight into your content
It All Goes Back to Customer Journeys
As we've said before, and as other analysts have recommended as well, it all goes back to understanding your customers' journeys and finding ways to help them quickly and easily get the information or answers they need, in the form and through the channels they desire. Start by mapping critical customer journeys and identifying the highest-value moments to ensure that those experiences are as smooth and satisfying as they can be. That alone will build customer loyalty and advocacy like almost nothing else can.
The same goes for employees' journeys – your software selections and long-term ECM strategy can help or hinder the workflows and productivity of employees throughout your organization, impacting your company's reputation and bottom line in a variety of ways.
We obviously think Gartner is on the right track with its insights and recommendations about content management systems and the direction enterprises must move in the near future. We've been taking steps ourselves to make sure our new products will align with this vision of integrated, user-focused services that improve experiences and insights for customers and employees alike. For more information about content management and other related digital experience technologies, subscribe to our blog.
About John Zimmerer
John Zimmerer is the senior director of marketing at Topdown, where he leads market research and outreach efforts for the company's customer communications and customer experience products. Most recently, John has been researching and writing about the future direction of the technologies that power customer experience, and is regarded as a thought leader in this area. John has nearly 20 years of software product marketing experience. His areas of expertise include market research, analyst relations, public relations and digital marketing.