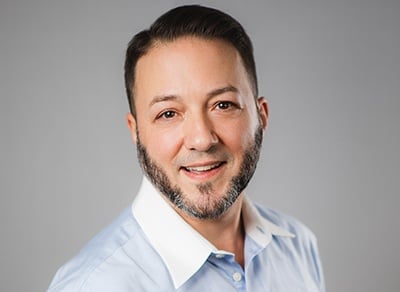 CCM's Place in Digital Experience Architecture
It's time to change how we think about the role of customer communications management (CCM) in enterprise architecture. We have to get it out of the operational silo where it has traditionally lived and stop thinking of it as merely a cost center. It needs to take its place as a vital part of customer experience management, not a bolt-on or afterthought to the digital experience (DX) platform.
How CCM should Fit Into DX
If you're a little fuzzy about where exactly CCM fits into your DX architecture, you're not alone. All the big DX platform vendors, our competitors in the CCM industry, and even most industry analysts are struggling a bit with how it's all going to eventually work together. CCM has largely remained the "redheaded stepchild," left out of the DX platforms entirely or added on as an afterthought. It turns out it's really, really difficult for software vendors to integrate tools that were never intended to work together, and so most have done a weak job of it at best.
What almost everyone has overlooked is that the inherent strengths of CCM – deep personalization capabilities, cross-functional data and content sharing, tracking/auditing, and more – can make it a centerpiece of customer experience (CX) delivery. At the least, it deserves equal citizenship in the DX architecture. The only reason it isn't there is because CCM came from the world of batch-oriented print-and-mail workflows and operational thinking. But now that CCM vendors are serving omni-channel customer communications needs, we are adapting very quickly to the needs of a digital-first world. Some vendors (and practitioners) are doing better than others, and it all comes down to who is really putting the customer at the center of customer communications.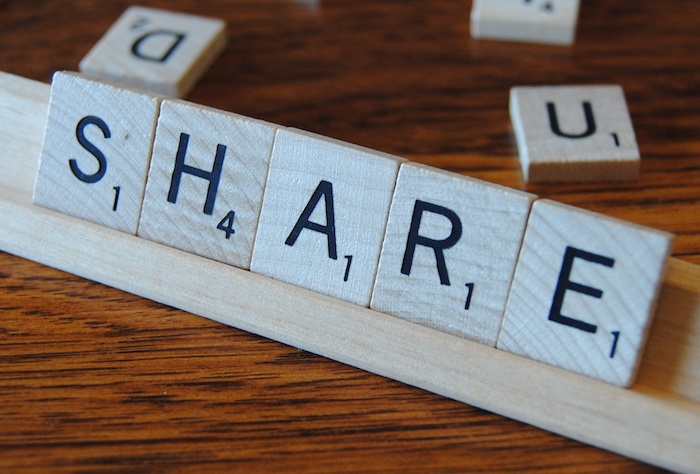 Putting the Customer in Customer Communications
In the process of putting the customer in customer communications, we're experiencing a huge philosophical shift that informs our decisions regarding people, processes and technology. In developing INTOUCH®, our new CCM solution, we've taken the strongest aspects of CLIENT LETTER®, our current CCM solution, and developed them even further along the continuum we see as the direction DX architecture must go: open platforms built with open standards for easy data and content sharing across channels and applications; a modular, service-oriented approach for deployment flexibility; and powerful but user-friendly toolsets that empower business users to create, manage and track customer communications for any channel and all touchpoints.
The CCM Landscape Today
OpenText has acquired HP's CCM tools and will be attempting to consolidate all 27 tools they now have in their portfolio (I might be off by one or two…) into a comprehensive CCM solution, but they're a long way off and may never be able to accomplish it (HP couldn't do it, after all). GMC and Thunderhead scored well in The Forrester Wave™: Customer Communications Management, Q2 2016, but they too are falling short of the level of integration and sharing they need to take an equal place in companies' DX architectures. Vendors like Salesforce, Adobe, and others have worked to develop and acquire more and more software to fill gaps in the digital experience delivery needs in the areas of Marketing, Commerce and Service, Unfortunately, as Forrester analysts have established in their reports on the DX platform landscape, no one is doing a great job of covering all the bases across the entire customer journey.
Every vendor has different strengths and weaknesses, particularly in the Service category, so businesses still need more than one DX platform to cover all the customer touchpoints. And even then, companies find they must plug specific gaps depending on their business needs. CCM is one of the most glaring gaps in everyone's existing DX frameworks and must still be purchased separately and manually integrated in most cases.
Sharing Data, Content through Open Platforms
The key to building a successful and complete DX architecture is sharing data and content across the divide. The answer is not in proprietary file formats. The answer is not in closed systems. The answer is an open platform approach. Period. It's where we — vendors who facilitate the creation and/or delivery of content for the digital experience — must go, across the board, to really give companies what they'll need to keep up with customers' expectations in an omni-channel world.
We've seen this future coming for a while. Our thought leadership on how CCM will merge with CX is a big reason why Document Strategy named Topdown a "Hot Company" in customer experience. Early on in our evolution to the customer experience mindset and digital experience architecture, we'd incorporated future-friendly features like channel-independent file formats, reusable blocks of content, contextualization based on data, real-time communications generation, and deep tracking and auditing capabilities into our CCM solutions. But we're continuing to watch trends and respond to our customers' changing needs, like the mass movement to the cloud, the drive toward interconnectedness, and the deeper fusion of software into a true platform – which will inevitably bring CCM fully into the DX platforms of the future.
Be sure to subscribe to our blog for more insights into where we see this industry headed, and what it means to you and your ability to serve your customers.
About John Zimmerer
John Zimmerer is the senior director of marketing at Topdown, where he leads market research and outreach efforts for the company's customer communications and customer experience products. Most recently, John has been researching and writing about the future direction of the technologies that power customer experience, and is regarded as a thought leader in this area. John has nearly 20 years of software product marketing experience. His areas of expertise include market research, analyst relations, public relations and digital marketing.