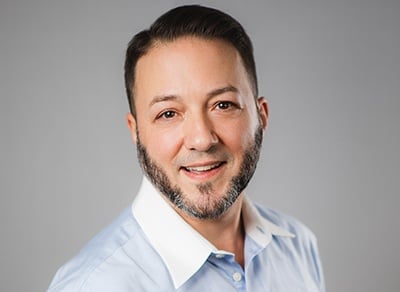 Six Ways Automating DOCCM Makes Every Day Feel Like a Holiday
Ah, Labor Day. A time to kick back from work and enjoy the last vestige of summer. Wouldn't it be great if every day could be Labor Day? Or, at the very least, a lot less laborious?
A DOCCM solution that automates your company's customer communications management process can help you keep that vacation vibe going year round.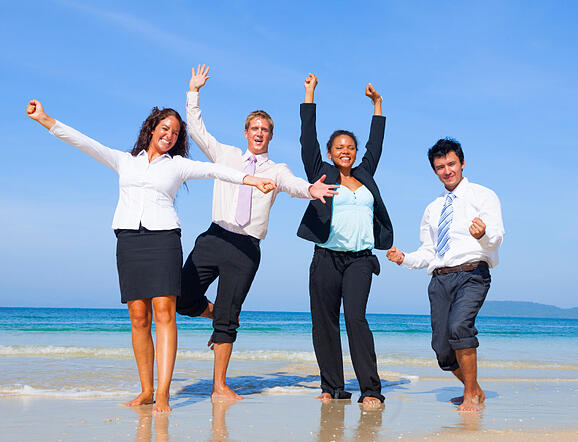 Relaxation Through Automation
Below are just a few examples of why integrating and automating interactive DOCCM software can make customer communications all kinds of easier, and you a lot happier — even when memories of a three-day weekend start to fade.
Imagine how great it would be to:
Talk to Bob about his Labor Day weekend instead of the mistakes he made.
When data variables that need to be in a communication are mappedthrough a database or Web service exit, or pushed by your DOCCM software into the communication with a SOAP call, human error is eliminated. Bob no longer has to cut and paste information from one application into another or make decisions about which data points orbrand components need to be included. Some basic documents, such as a pre-authorization letter, may require absolutely zero human intervention other than the simple push of a "send letter" link on your LOB interface.
Keep the white shoes you scored at the Labor Day weekend sales pristine.
No longer do you have to walk from desk to desk to check on a communication that may or may not have been sent out. Your DOCCM software automatically tracks how a communication was sent, to whom and to where. Even better, you can put your feet up while you dive into the automatically stored meta details of what transpired during the creation process.
Avoid paper cuts from envelope stuffing so it doesn't hurt when co-workers high-five you for grilling the best burger in town.
Your system can be set up to automatically generate print-ready files for print service providers or send correspondence via HTML email, SMS text messages or fax. The downside is that you won't be able to avoid the pat on your sunburned shoulders the CEO will give you for using multichannel capabilities that are quicker and less expensive than print.
Take a vacation day to recover from your three-day weekend without slowing down the process.
Even when the office is closed or staffing is low, customer communications can keep rolling out. Take interactive voice response (IVR), for example. Because you integrated your IVR system with your DOCCM system, customers can, with the touch of a few buttons on their phone, demand – and receive – a communication, no human interaction needed. Communications can be sent in real time or batched for later release. Same goes for almost any other customer touch point, including internal and external websites and mobile applications.
Shake off the stress of the ever-increasing amount of laws, rules and regulations that keep you from enjoying time off.
Your DOCCM system can automatically send regulatory notices based on geography and other criteria, and, based on established criteria, automatically send some or all communications through quality assurance.
Stop "we have a problem" calls from pulling you away from the pre-season football game or the picnic with your kids.
Before, when communications went out with errors you found out at the worst time possible — after the fact. With a DOCCM software that automatically diverts communications through a quality assurance process based on whether something was modified, the communication's author or the template used, you can keep problems from every reaching the customer.
If You Remember Anything About DOCCM Automation, Remember This
Hey, we know your mind is still on vacation, so here's all you need to remember:
When you use a DOCCM solution with service-oriented architecture that enables you to create automated push or pull communications with little or no user interaction, you and your company get more done with less work at less cost.
Summer isn't endless, but DOCCM automation possibilities are. Call us at 800-361-1211 to learn more, or request a demo.

Make sure to fill out the form in the right-hand column so that we can alert you to new blogs as they're posted.