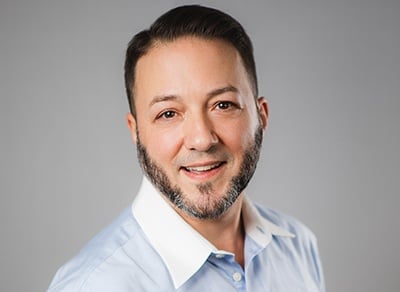 Nine Ways to Protect and Grow Your Brand Using DOCCM Software
Companies considering a DOCCM solution ask vendors lots of questions, mostly focused on features and cost. But one topic often gets overlooked:
How can a centralized customer communications solution protect and grow my company's brand?
Brand management? Really? That's a key component of DOCCM? Yes, yes and yes.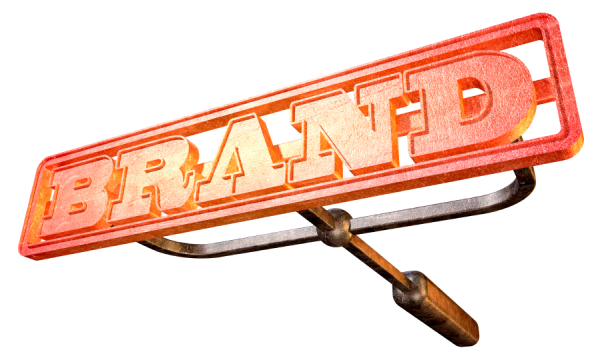 "A brand for a company is like a reputation for a person," Amazon.com founder Jeff Bezos once said. It's a collective impression of every communication that goes out in your company's name. And if you're not controlling your brand, what does that say about you, your department, and your company?
Here are three branding questions that should be asked more often by companies considering a customer communications management system.
Q. Why is being able to control my brand through DOCCM so important?
A. Branding is like the Swiss Army knife of a company's reputation. If done well, it can:
Differentiate your company
Make your company not just visible, but memorable
Build customer trust, and, as a result, loyalty
Give you a personality that customers can identify with
Garner respect for your products/services that allows for more profitable pricing
Deliver key messaging effectively to drive preferred customer actions
Keep your communications from being "spam"
It's important to remember that your company has a brand even if you're not actively working on branding. The results of that brand, however, are going to be the opposite of what's listed above.
Q. How can I gain control over my brand with DOCCM?
The right customer communications software will centralize all of your templates, and have a business rules engine which can apply brand standards to all of them. If templates are spread across individual desktops, with each end user able to change their look, you have zero control over how your company is represented. Working with your Communications department, for example, business administrators, instead of IT, can drive brand components (and lock them down) for the end users. The users can then focus on content instead of tinkering with design, some of which can get extremely, um, creative if left to their own devices.
Q. What brand components should a DOCCM application empower me to control?
All of them. Here's a look at what you can do with a customer communications application that's able to drive style with business logic.
Logos. Whether your company has one logo or hundreds, you can manage their correct use across the enterprise in the correct templates.
Images. Brands often have key images, where the content, color treatment, cropping or other stylization is considered part of the brand identity.
Basic boilerplates. Boilerplate information, e.g., return address, website, fax, in the preferred format, can be set for each template. All of these "little" pieces have a big impact on brand — especially if they're not the right ones for the right customer.
Format. Customers like organized, familiar communications. System administrators can set up templates exactly the way they should be, with logo, text blocks, art and other components in preferred spots. Corporate Communications wants no text within 3 inches of the logo? No problem. Because the software is component-based, branding can be firmly anchored any way you want.
Font. You have highly granular flexibility, all the way down to fonts. Take Volkswagen Credit Inc. (VCI), which provides financial services to Volkswagen, Audi and Ducati dealers and their customers in the U.S. and Canada. After CLIENT LETTER enabled VCI to consolidate 500 templates down to 275, they chose specific fonts for each of their business lines' templates, further defining the brands. CLIENT LETTER automates the selection for the end user.
Language. Because VCI has servicing centers in Montreal, Quebec, as well as Oregon, Michigan and Illinois, they need to provide communications in French Canadian and English. When their end users select a document, CLIENT LETTER brings in the appropriate language based on customer preference settings.
Regional variations. VCI also has different service center regions, so some branding components change based on whom the communications is being sent to. For example, the Montreal service centers have different hours of operation than the Illinois centers, a different bill pay address, different phone number, etc. VCI end users don't have to fill in information or make changes — CLIENT LETTER does it automatically.
Punctuation. Working with countries outside the U.S. also requires the ability to make punctuation changes. For example, some European countries don't use a comma in dollar amounts; they use spaces. Instead of a period between dollar and cents, they use commas. Based on the customer's location, your software pulls in the appropriate template with the correct formatting. If a customer receives a letter with punctuation they're not used to, the company loses that "you're one of us" connection so vital to loyalty.
Color. Through output management and rules, you can drive where a letter goes to print, such as a black and white printer versus a color printer.
You should then be able to write business logic in the DOCCM application to identify variables that will drive the branding. For example, using CLIENT LETTER, the combination of customer or member zip code and plan or product code would be enough to drive all of the elements above.
Q. How easy is to change a brand component across business lines or my enterprise?
A. You're looking for one word: Very. An example: You have a new logo and it needs to replace an old version across the enterprise.
Without a centralized DOCCM system, you'd have to send it to each end user and depend on them to replace the old logo in each individual template stored on their desktops. How accurate do you think the conversion will actually be? And how many templates are there?
With DOCCM, you can change the logo once and save it. Bam! The change is made across every appropriate template. No old logos are floating around, detracting from the new brand experience and confusing customers. You can even set a date when the old logo expires and the new logo takes its place.
To learn more about how you can have a DOCCM solution that is 100 percent in line with your corporate branding, call us at 800-361-1211 or request a demo.

Make sure to fill out the form in the right-hand column so that we can alert you to new blogs as they're posted.