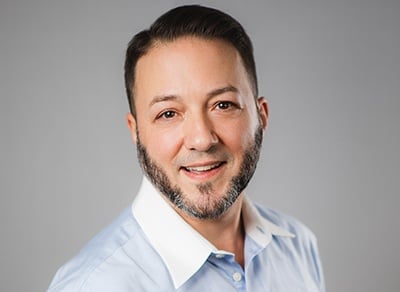 How Two Companies Multiplied Savings by Adding SIEBEL and DOCCM
Integration | Customer | Customer Communications | Technology
Company #1: EmblemHealth
EmblemHealth had a problem. This large regional HMO and health insurance company, dedicated to providing excellent health coverage and administrative services to 3.4 million people, had less than excellent customer communications. They had previously used Microsoft® Word to generate communications to members, care providers and facilities, which resulted in templates scattered across nearly 3,000 desktops in 16 workgroups at seven facilities spread across three states.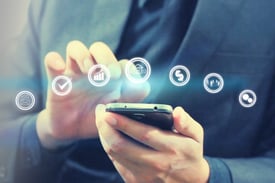 How many versions were in use and how did versions differ? Nobody knew.
Which employee worked on which communication? Nobody knew that either.
Six of those 16 workgroups were in the Customer Service department, where personalizing communications to valued members meant manually copying and pasting information out of Oracle's SIEBEL® CRM software into Word and hoping a mistake wasn't made.
There was no centralized audit trail of changes made to a communication sent out of the department, and recording which communication was sent to whom and when was a separate manual process (and another opportunity for error). Growing within the chaos was a compliance nightmare turned reality in which it wasn't possible to protect sensitive Personally Identifiable Information (PII) and Personal Health Information (PHI) once the Word templates had been personalized. To make it even worse, any employee could view or print any document.
The free-for-all came to a grinding halt when Emblem integrated CLIENT LETTER with SIEBEL.
CLIENT LETTER, an easy-to-use solution for creating and fulfilling customer communications, made the integration as simple as 1-2-3:
The Topdown Professional Services Group (PSG) worked with Emblem to consolidate all templates into a single library and re-factor them into component parts, shrinking the overall number of templates.
PSG wrote business logic into the templates and introduced the use of variables.
PSG directly connected Emblem's SIEBEL application to CLIENT LETTER using a Web service API. A simple SOAP interface enables the correct customer data in SIEBEL to be pulled into the correct template — no copy/paste required.
The CLIENT LETTER / SIEBEL integration and CLIENT LETTER's interface revolutionized Emblem's multichannel customer communications, resulting in:
A significant reduction in templates
A specific template library for SIEBEL (Emblem's 10 workgroups outside of Customer Service integrated CLIENT LETTER with the maxMC® medical solution from Landacorp)
The ability for template administrator to manage all of the templates, including creation and updates
The ability to restrict which employees can create and send letters
Elimination of nearly all manual processes
Protection of PII and PHI through "protected text" and "hidden graphic" features
An efficient review and approval process
The EmblemHealth employee training manual sums up Emblem's return nicely:
"CLIENT LETTER allows for dynamic, real-time creation of personalized and effective business communications, which ultimately improves customer satisfaction and loyalty."
Company 2: The "Bank"
The "Bank" operates a large call center for a key citizen-facing program of a United States federal government agency. The Bank's internally developed correspondence software lacked critical functionality, making it difficult to comply with the government's performance expectations for completing customer correspondence requests within a certain number of days.
There was no centralized print management capabilities, attachments couldn't be linked to templates and there were no built-in quality assurance controls. An audit trail of correspondence changes didn't exist, and there was no way to confirm correspondence had been received.
The kicker?< b>Each letter required a call center representative to go through a 40-step process.
Unlike Emblem, the Bank used software to restrict access to Web applications via Web services, so CLIENT LETTER could not call directly into the Bank's SIEBEL database. Instead, the integration was configured so that data was seamlessly pushed into CLIENT LETTER from SIEBEL.
With the new correspondence solution and its integration into SIEBEL, the Bank can now:
Consolidate templates into a single managed library
Quickly and easily customize every letter using data from SIEBEL
Put relevant attachments at the rep's fingertips
Output to a centralized print and fulfillment center
Provide complete transparency and accountability
Track correspondence from first draft to doorstep
The Bank's project manager reports that the average time to complete a letter has dropped from over 15 minutes to less than 5 minutes — a 70% savings.
In addition, during the CLIENT LETTER implementation, the software also integrated with Ricoh USA (the Bank's print imaging equipment) and Neopost (the Bank's finishing and mailing hardware) to compress the workflow from 40 steps to 10 — a 75% savings.
Get the case study to find out how else the CLIENT LETTER / SIEBEL integration resulted in dramatic customer communications improvements at the Bank.
Make sure to fill out the form in the right-hand column so that we can alert you to new blogs as they're posted.