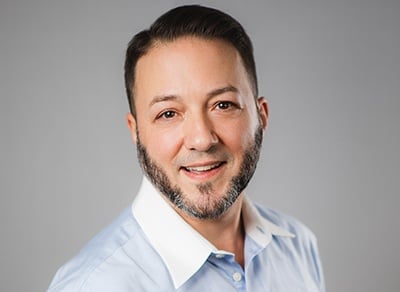 Customer Communication and Customer Experience: Who to Follow and Why
Staying up to date on the most recent trends, standards, and best practices related to customer communication management (CCM) and customer experience (CX) can mean the difference between successfully inspiring brand loyalty and losing your customers early in their journey. Especially now, as the lines between these two categories continues to blur.
Whether your goal is to stay abreast of current market trends or you're planning to conduct a full review of your CCM and CX technology portfolio, you need to know which sources of information to trust.
Let's look at the short list of five leading luminaries that cover CCM and CX to help narrow your search for reliable sources of information.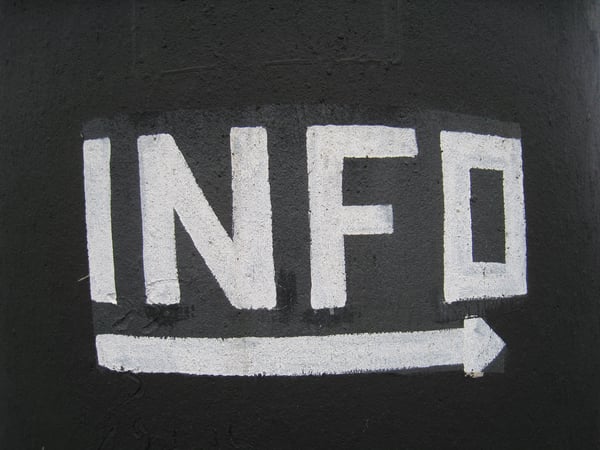 Recommendations for CCM and CX resources.
Defining Your Brand's CCM and CX Needs
Different firms operate with different customer engagement philosophies. While researching CCM and CX, especially in the context of a technology revamp, it's important to understand your brand's goals and needs related to both customer communications and customer experience.
In the context of CX, some firms (still) view CCM software solely from an operational perspective. These firms are focused on replacing existing paper-driven-processes with digital alternatives that help drive operational efficiencies. While that may be fine in the short term, continuing to silo CCM at the departmental level will likely not help you achieve your larger long-term CX goals.
Other firms, however, are beginning to view CCM solutions as an integral aspect of the overall customer experience. They seek to develop a strategic or technical stance on how to integrate CCM solutions into the overall customer experience management framework or into a service-oriented digital experience architecture.
The leading analyst firms also vary in where they fall along the CCM-as-part-of-CX continuum.
Kick-starting Your Short-List
The following five resources rise to the highest rankings based on our experience with them here at Topdown. We based these selections on the thoroughness of their vendor evaluations and their overall vision regarding CCM as it relates to CX.
1. Aspire CCS
Founded by Kaspar Roos, Aspire CCS is the smallest firm on this list. Kaspar has seen the evolution of the CCM market from its very beginning and has a solid grasp on where it's headed.
Aspire CCS breaks down CCM into separate sub-categories: communication composition (which is where Topdown focuses), business automation, omni-channel orchestration, and enterprise communications processing. Aspire offers various resources that are excellent for CCM and CX professionals looking to stand out. Check out the Aspire Leaderboard for more information.
2. Gartner
When industry-vet Karen Shegda retired, Gartner was a bit slow to fill the void she left behind; recently they hired a worthy replacement with Lane Severson. Lane comes with an in-the-trenches approach to CCM and CX strategies, and has a strong understanding of where vendors are trying to push the industry. Lane has a strong understanding of the day-to-day application of CCM and CX software.

Gartner was one of the early adopters of the customer engagement hub paradigm, but has yet to galvanize the analysts that cover the related technologies (e.g., content services, digital experience platforms) around the concept. While in late 2019 Gartner published a brief market-guide, we hope to see a full Magic Quadrant and Critical Capabilities document on CCM from them soon. Meanwhile, keep an eye out for Critical Capabilities on Content Services Platforms, as that may indicate future research direction on content-centric software.
3. Forrester Research
Craig Le Clair has been covering the CCM industry for decades. However, of late, his attention has been on other topics including robotic process automation. His most recent NowTech report on CCM does provide a good mix of past and present perspectives: he points readers in the right direction in terms of what to look for in a future-oriented CCM vendor, an expansion of a previously-articulated vision.
4. Novarica
While this firm focuses on the insurance industry, its analysts, including Tom Benton, do a good job of compiling the Market Navigator on the enterprise content management and customer communications management solutions. Although other analysts cover CX technologies, Benton understands CCM's place in the CX conversation. While the firm doesn't rate or rank vendors in the Market Navigator, the analysts can and do provide recommendations to clients.
5. Celent
This firm largely caters to financial services and insurance firms. Banking analysts Craig Focardi and Bob Meara and insurance analyst Nicolas Michellod all have a firm understanding of the relationship between CCM and CX, as demonstrated in Focardi and Meara's recent report on that dynamic.
A lot of information is floating around on content-related topics these days. No matter the industry, markets are evolving and shifting faster than ever before. If you're looking for new CCM and CX solutions, or just making sure that your brand's standards are on par with the industry, follow or get in touch with any of the analysts above. After all, choosing the right CCM and CX solutions can significantly impact your business.
Additionally, We pay a lot of attention to these and other analysts. We've been around for four decades, having evolved our solutions from the mainframe to client/server to the cloud. If you'd like to receive our complimentary insights into the industry then get in touch with us here at Topdown.
Image: Unsplash
About John Zimmerer
John Zimmerer is the senior director of marketing at Topdown, where he leads market research and outreach efforts for the company's customer communications and customer experience products. Most recently, John has been researching and writing about the future direction of the technologies that power customer experience, and is regarded as a thought leader in this area. John has nearly 20 years of software product marketing experience. His areas of expertise include market research, analyst relations, public relations and digital marketing.