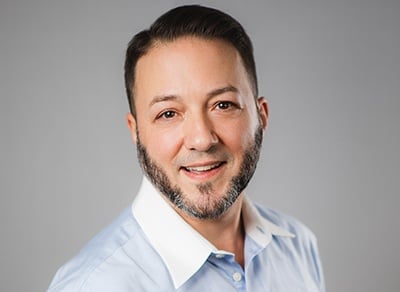 Top Customer Communication Management (CCM) Trends in 2018
It's amazing how fast a year can fly by, especially as we've all been tracking the changes in digital customer experience! As the kids go back to school, I thought I'd take a look at what we've seen and learned so far in 2018 and could spot emerging trends.
Let's start with the major analyst firms' view of the customer communications management (CCM) industry.
Although Gartner has been without a dedicated CCM analyst for nearly a year, they did publish the Gartner Magic Quadrant on Customer Communications Management report in January of 2017. Since then, CCM has been mentioned in related research areas. For example, Gartner analyst Michael Woodbridge published a report earlier this year,mentioning our INTOUCH product and correspondence management, a CCM use case, under content services. Since then, we haven't had any further research from Gartner on how they counsel companies to create and manage customer communications. We hear that Gartner is working on a CCM-specific report, and that they may shed some light on the relationship between CCM software and digital experience platforms. We'll be sure to let you know about it in a future blog post.
Forrester's lead analyst hasn't published any CCM-specific research since the Future of CCM report. Forrester briefly mentioned CCM in a report earlier this year on content services; we expect to see a new content services report soon that should expand upon and clarify that relationship.
As both agencies continue their analysis, we are confident that both will reach the same conclusion: CCM use cases will continue to flourish; and any organization looking for a future-oriented approach to solving for those use cases needs to look to the cloud and to services (APIs). If you've been following our blog posts have visited our Topdown Future of CCM page, you will know that's exactly what we predicted. We look forward to updating you on the firms' official positions once the reports are published.
Now let's see what you've been thinking about.
Judging by the views of our blog posts, being "digital first" in digital customer experience and "digital first" in CCM, as well as what's in a digital experience platform are (still) hot topics. Apparently, you've been thinking about new technology and the relationship between CCM and DX, too! If you haven't seen them, we have some short videos and easy-reading PDFs on these topics on our Resources page.
Here's a more in-depth look at the top two customer communications technology trends in 2018.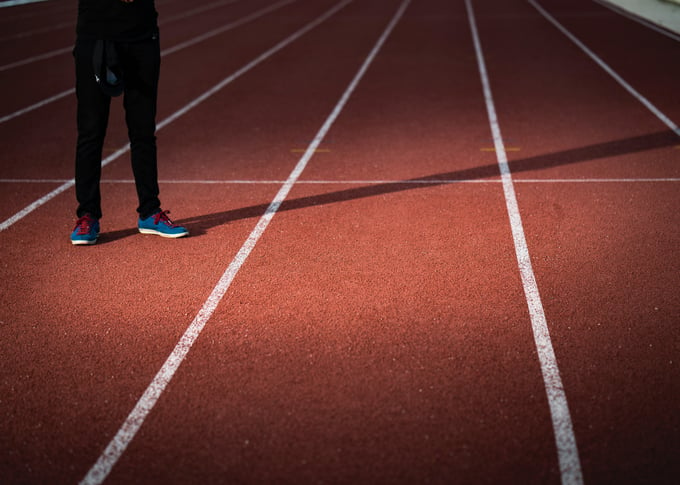 2018 is almost over Have you made these CCM improvements yet?
The Integrated Digital Experience (DX)
Global smartphone use continues to skyrocket and consumers' preference for handheld interaction continues to grow. In 2011, only 10% of the world's population used a smartphone. In 2018, that number has more than tripled to over 36%. By 2017, over 224 million U.S. consumers already used smartphones on a regular basis. The mobile adoption rate is a big reason why digital self-service channels have overtaken phone calls as a way to interact with a company.
With smartphone app notification settings, electronic newsletter subscription options, the pervasiveness of mobile-optimized web content, and the acceptance of mobile device use anywhere in public (was that a toilet flushing?), it's now completely up to the consumer when and where they engage with a company. CCM experts need to deliver timely and relevant messages using the best-suited media for the moment. That's why CCM strategies this year have focused on providing a well-curated CX for the consumer.
For more reasons why you should integrate CCM with the rest of your digital customer experience architecture, read this blog post. Spoiler alert: doing so has a huge ROI because it often results in higher revenue and reduced operating expenses.
Automation Goes Mainstream
Some technology that was limited to the largest enterprises only a few years ago has become more widely available and more affordable. Companies of all sizes are using business process management (BPM) and robotic process automation (RPA) to automate rote operations. While you can use BPM and RPA when creating customer communications, we know there's a better way.
Enterprise-ready CCM software is able to fully or partially automate customer communications across multiple channels. With the latest full-featured (yet easy-to-use) cloud-based CCM software, enterprise-ready no longer means enterprise only: it means having scalable features that grow as you need them; it means having advanced automation already built in. By integrating data source with and using business logic in CCM software, you can fully automate basic communications. Your employees can then focus on only those communications that need a person(al) touch.
The Future of Customer Communications
We live in interesting times. What is to become of the CCM industry is yet to be written. What is certain is that CCM industry thought leaders like Topdown will continue to watch the horizon in order to help you to adjusting your strategy and tactics to meet consumers where they are at.
Subscribe to the Topdown blog today to stay ahead of the curve and read predictions about future CCM trends.
Photo by Adi Goldstein on Unsplash