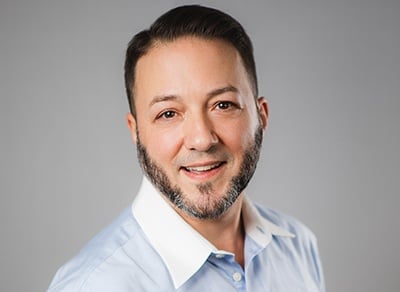 When Are You Ready for Cloud-Based Customer Communications?
As leading customer communication management (CCM) tech developers focus increasingly on hybrid and cloud-based applications, security remains a concern. A Google search of the phrase "Is the cloud secure?" returns over 261 million results. Modern business wants to take advantage of technology and savings, but companies remain dubious that the security is truly comparable to older tech options like on-premise platforms.
Companies dealing with large volumes of personal customer data, such as healthcare and financial institutions, are especially hesitant. How can you know when it's time to make the move? Here is how to decide if your company is prepared to move to a cloud-based CCM system.
The security of the Internet super highway is better than some on-premise security.
Customer Communications Require Personalization
The role of customer communication has changed. Old distribution methods and static communication don't cut it anymore. CCM is not limited to the generation of mass communication anymore.
Modern CCM is a tool to interact with customers and partners and to deliver a personalized message. Even if it's limited to using variables to specify a customer's name, today's customer communication management requires personalization.
Technologically speaking, personalization requires access to customer data via an integration. The only way to fill in a customer's name is for the customer communication management system to have access to customer data stored in another system, such as customer relationship management (CRM) software.
Cyber Security Concerns and the Cloud
The stakes are extremely high for cyber security since the Equifax data breach made international headlines in 2017 and regulatory bodies responded with a crackdown. Today, with GDPR, there is increasing concern around customer data privacy and security.
As the cloud becomes the preferred place to do business, security is catching up. Cloud platform providers like Amazon Web Services and application vendors like Topdown, have "baked" security into their products, so much so that cloud-based applications are at least as secure as on-premise systems.
Security managers and cloud-platform developers are walking the fine line between ease of use and adequate security by deploying streamlined security solutions. Cloud-based CCM security is implemented in layers to achieve a secure infrastructure. Topdown has focused on flexible security choices that allow clients to smoothly integrate CCM software with the rest of their cloud and on-premise security infrastructure.
Identity and access management, application security and authorization, managing security upgrades, compliance with various international standards, and data security via encryption are combined in modern cloud CCM platforms to follow best programming practice.
Because of the advancement of cyber security measures in relation to the cloud, CCM at the application level is considered secure for even the most stringent of industries.
Marketing Data vs. Customer Data
If a positive customer experience requires personalization, then the major factor in your company's ability to use a cloud-based CCM is whether or not you have your customer data in the cloud already. The two systems are dependent on each other.
Companies have been migrating their CRM systems to the cloud for the past several years. Nearly all cloud-based CRM systems are used for marketing (i.e., sending offers) to barely-known prospects, where the amount of personalization is light, relative to customer service communications, which require what we call hyper-personalization.
Customer communications almost always contain richer data than marketing communications. The data held in CRM systems used for customer service include non-public information (NPI) and sensitive personally identifiable information (PII). CCM systems rely upon these data-rich systems of record in order to perform the deep personalization required by customer communications.
Therefore the decision is simple: If your company has made the jump to the cloud for a CRM platform, and if that CRM houses customer data (not just prospect data), then it's time to jump to a cloud-based CCM solution.
To learn more about CCM security in the cloud, download the INTOUCH Security White Paper FREE from Topdown.
Photo by Alex Iby on Unsplash