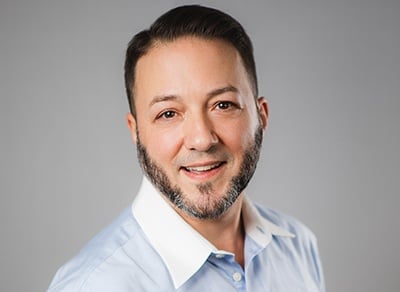 What the Cloud Offers for CCM Content
Customer Communications | INTOUCH | Content Management | Digital Transformation
The cloud hasn't always been available. Computing resources, data storage, and application hosting used to be an inside job. In the world of customer communications management (CCM), on-premise content creation platforms and oversized digital systems were the norm for years.
Many enterprises continue to live by the old adage, "If it ain't broke, don't fix it." They see their on-premise systems working for them, they've budgeted for huge legacy maintenance expenses, and they think it's good enough. The digital transformation trend has evolved so rapidly that some brands still aren't aware of the benefits of the cloud or are slow to trust the security of transferring data to or through cloud platforms.
Let's take a look at what the cloud offers for managing customer communications.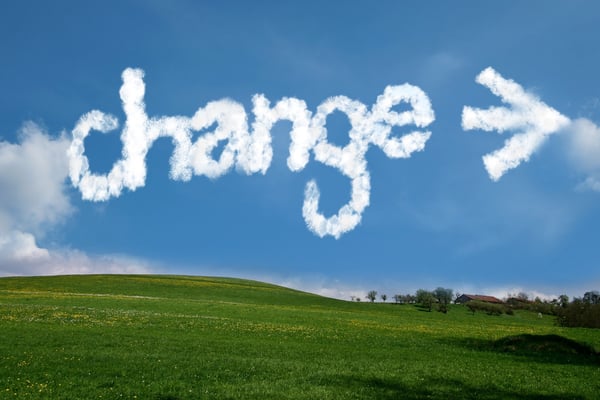 How is CCM benefiting from cloud migration?
Multi-Platform Data Mining
It used to be enough that individual on-premise systems, including mainframes, would be integrated point-to-point with CCM software for personalizing customer communications. For many companies, though, they have access to more systems of record than ever before, with their data now residing in other platforms (e.g., web portals) that they could be using to personalize customer communications. Not to mention, the myriad content management systems strewn across the enterprise hold content and documents that need to be incorporated into customer communications or sent as attachments or enclosures.
With a cloud-based CCM solution, your system can "see" into multiple systems. Your CCM platform can pull customer interaction data and use it to personalize content, or reach across your network to pull in content from multiple sources. In effect, the cloud facilitates federating data and content.
Deep Personalization
Customer experience (CX) metrics track the ability of brands to know and engage with customers. Organizations need to predict customers' needs and facilitate interactions on a deeper level. Communicating to the general (read: "generic") public is obsolete. Customized and personalized messaging for hyper-targeted segments is the new industry norm.
Modern cloud-based CCM solutions allow brands to make that personal connection. As customers navigate touchpoints such as a company's website or app, the technology exists today that adapts to the needs and behavior of that particular customer, which enables deeper personalization. Cloud-based CCM platforms can integrate with these touchpoints to leverage this contextual data and deliver better on-target communications.
NOTE: For a more comprehensive breakdown of how Topdown solutions further implements deep personalization, check out our blog post discussion of smart content.
Remote Access
For the CCM content manager (CMO, line of business leader, business analyst, etc.), the flexibility of the cloud can't be ignored. Today's global enterprises are not likely to survive without remote access nor the speed and efficiency of product delivery that benefits from the cloud. Why should customer communications be any different?
When the CCM platform is cloud-hosted, it offers remote access to content curators and communication creators—as well as to partners, regulators, or anyone else—that have a business need to access, collaborate, review or approve content or communications.
Additionally, cloud-based CCM solutions support the latest in access and identity management, ensuring that only those authorized may access the software. Plus, it's usually not necessary to maintain a separate access control list within the cloud solution. For example, INTOUCH—our SaaS CCM solution—supports single sign-on/social login using OpenID Connect or SAML 2.0, as well as federated log-in using a directory service.
Lower IT Expenses
Another major benefit that the cloud offers: lowered expenses for IT maintenance. When you've got remote hosting and web-based solutions, you don't have to spend a lot up front, which also lowers maintenance fees. You can integrate an enterprise-grade CCM solution with all the bells and whistles your brand needs without having to drop the big bucks.
Also, the best cloud solutions scale automatically. As your peak or seasonal needs fluctuate, the cloud infrastructure flexes to adapt. As your customer base or communication volume grows, your application grows alongside it. All of this is possible on a smaller IT budget than an on-premise solution ever offered.
Though the major attraction of CCM solutions have always been the enhanced customer experience and improved customer loyalty, trimming expenses through improved operational efficiency is clearly a secondary benefit. Deep personalization and remote access are necessary for good CCM but shedding the headache associated with managing the infrastructure is a big plus. These benefits are the reason that digital transformation is a top priority for every brand, and why moving to a cloud-based CCM solution should be at the top of your to-do list.
Learn about the initial steps for digital transformation guidance and how CCM is strategically included by downloading a FREE copy of Topdown's Strategy and KPI ebook today.
Image: Pixabay
About John Zimmerer
John Zimmerer is the senior director of marketing at Topdown, where he leads market research and outreach efforts for the company's customer communications and customer experience products. Most recently, John has been researching and writing about the future direction of the technologies that power customer experience, and is regarded as a thought leader in this area. John has nearly 20 years of software product marketing experience. His areas of expertise include market research, analyst relations, public relations and digital marketing.