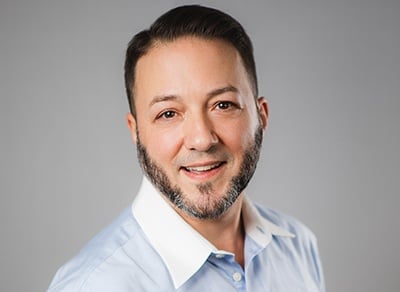 Three Ways to Use CCM Data, Analytics to Improve Customer Experience
All companies have two topline objectives, regardless of industry, size or business model: revenue growth and profitability. So the metrics that companies gather for any business function, including customer communications management (CCM), usually speak to one or both of these. Profitability usually gets translated to CCM in terms of operational efficiency. The goal is simply to spend less generating, distributing and tracking communications. Since customer service call centers are usually the most costly way to deliver customer service, there's a lot of sensitivity around call center volume, resolution rates, cost per touch, etc. So companies work to deflect the need for customers to use the call center through methods such as customer self service portals and improved customer communications.
Ask yourself: What if your customer communications were clear enough to begin with that customers didn't feel the need to call you?
Using Metrics to Optimize Customer Communications
In marketing, it's common to analyze conversion rates by testing user behaviors and comparing outcomes with methods such as A/B split testing and multivariate testing. We should use those same strategies to enhance customer experience at any touchpoint along the customer journey, but we don't.
For example, we could ask if a customer understands what we're trying to tell them in a typical communication such as an insurance appeal letter or an invitation to a loyalty program. It's a simple yes/no question. Did the recipient actually take the action we wanted them to, like logging into their account, downloading a form, signing up for a program, etc.? It's relatively easy to track this information and see if user response improves with changes to layout, design, content, and so on. But nobody does this kind of tracking and analytics around CCM yet. They can't. The tools don't support it. Yet... (our new software will).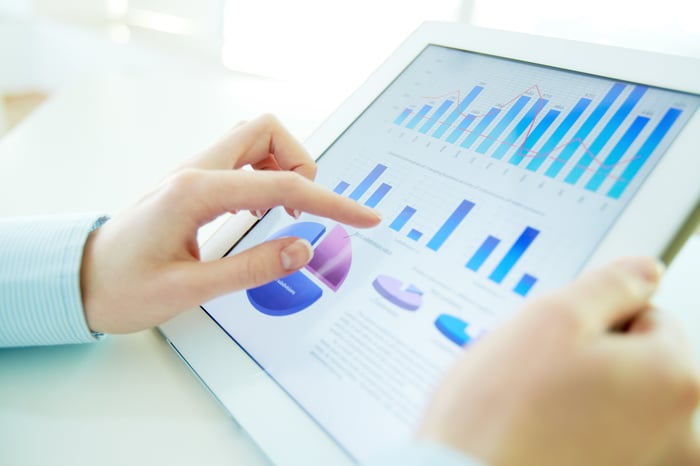 Three Approaches to Tracking and Analytics
There are three facets of tracking and analyzing customer communications:
Optimization of the communication itself

: To optimize a particular communication, focus on metrics surrounding its content. Ideally you'd be able to track and maintain reporting information on how effective each iteration of a communication is at achieving the desired goal. The goal of these tests is to come up with the "golden" version of a communication that has the best combination of specifics that drive results. That might mean taking the design from one, the call to action (CTA) from another, the body copy from still another, and combining these elements into a new communication.
For example, a health insurer might focus on health literacy and readability. Can recipients understand the health advice their insurer is offering? Do they know what behaviors they could change to head off preventable illnesses? If they do, they can save the insurance company (and themselves) money. If they find educational communications unappealing or incomprehensible, they won't take the desired actions.
This begs for the kinds of content optimization tools that marketers have been using for years, but no one has thought to bring to bear for customer communications. Using CCM metrics in this way could have a real bottom-line impact on minimizing calls, health care system usage, prescriptions, and so on.
Contextualization of "multi-channelness"

: To apply analytics to a

multi-channel or omni-channel

communications environment, you have to ask how communications sent through one channel impact communications coming through other channels. What is the most popular channel through which people want to see this particular communication? Optimize that communication for that channel so you can deliver the right communication over the right channel at the right time. Over which channel are people more likely to act? Are they more likely to respond to email, SMS, direct mail? Through which channel do they pay their bills fastest?
A lot of information can be gleaned through the channel over which customers are receiving communications. You can use such metrics to inform your budget decisions and ramp up spending on the most-used, most effective channels.
For instance, you may find that an email with a link prompts more health insurance customers to visit a smoking cessation information web page than a direct mail piece does. Rather than "spamming" customers with smoking cessation messages from every channel, you can focus your efforts and resources on the more effective channels instead, or find ways to use one channel to drive users to another channel, like from the call center to a less costly self-service web portal.
Predictive analytics:

This is about anticipating future customer behaviors and meeting their needs before they even ask the question. You're looking at metrics to see how you can either maximize lifetime customer value and/or minimize churn. It's not just metrics about each communication –

it's metrics about the customer receiving the communication.
For example, what site did they come from? That provides context. One customer might receive a different communication from the previous or next visitor based on the path they took.
For true predictive modeling, omni-channel CCM must make our data available to other applications in the CX infrastructure to help determine causation and outcomes for agile decision-making and iterative improvements to overall CX. Take CCM data as points to feed into a predictive model. The CCM application is likely not the only beneficiary of that information – it's better to have a broader view of customer interactions to provide insights and better inform each of your tools.
It's an opportunity to be more proactive. If you can see that a customer is at a particular point in their journey, and the next thing that most people do at that stage is ask for particular piece of information, you can anticipate that and facilitate the journey proactively.
Easy Wins for CX Improvement
You don't necessarily need a new tool to improve your customers' experience with the communications you send them. According to Forrester's Customer Experience Index (CXi) report, which evaluates and rates companies' CX performance on an ongoing basis, the majority of score improvers do things like improving the readability of their communications, redesigning communications to be more understandable, and rearchitecting channels, portals, web sites, etc., for easier and more intuitive navigation. Yet all these things could be done more easily, effectively and assuredly when you have the means to test — and the data to prove — effectiveness.
We're going to explore the potential for CCM tracking and analytics in greater detail in future blog articles. Be sure to subscribe to the blog for updates.