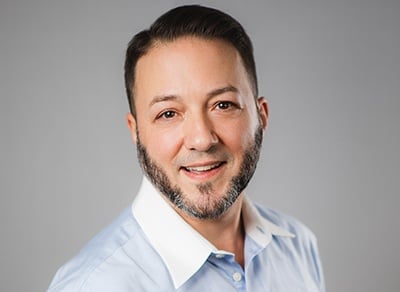 Taking CCM to the Cloud and Beyond
More and more companies are looking at SaaS and cloud solutions, and they want to be ready to go to the cloud when the time is right. Some already have parts of their digital experience delivery platform in the cloud, with other pieces – often including customer communications management – still operating on-premise and behind the firewall. This may be due to security concerns or IT infrastructure readiness or any number of reasons. But for many organizations, the move to the cloud is inevitable and near.
Let's look specifically at CCM. Why and how can you move your CCM to the cloud?
Why might you take CCM to the cloud?
Why are you considering taking your CCM to the cloud? Is it because you're frustrated at the pace and expense of dealing with your IT organization when it comes to getting new templates built or getting simple changes made? Or because you want to be more responsive to the marketplace, able to make product changes and adapt to regulatory shifts? Or because you have budget and you're simply ready to move on from an old-school legacy CCM solution that you've come to realize will never help you accomplish your digital transformation objectives?
Do a self-examination about why you want or need to move your CCM to the cloud. There are right and wrong reasons to do it. For example, getting around IT is not a good reason by itself. However, if you're doing it because you want more business agility, that's a better reason because it has broader strategic value.
How do you take CCM to the cloud?
Once you've determined that you want to go to the cloud, now it comes down to two areas of consideration: the software itself and the implementation of the software. There are a host of sub-issues – things as mundane as how to connect your data sources to your CCM system, what costs may be incurred, etc.
Note that most cloud vendors charge a "toll" when data moves in and out of their cloud platform. Depending on where your data currently sits, there may be transaction costs involved, so you'll want to investigate that. The same may or may not be true of archiving the final-format communications that your CCM solution generates. Then there's the matter of content – how much of your existing content, including reusable objects, images and other visual assets, either directly stored in your CCM tool or elsewhere – is accessible in or from the cloud?
Bottom line: Proper implementation planning is required before executing your CCM solution's move to the cloud.
What else do you need to consider?
Another major factor to consider is integration. Will you be using the CCM system as stand-alone software, or are other integrations required (like with a claims or policy administration system, a CRM system, etc.)?
Then there are workflow considerations. Most cloud-based CCM solutions have some concept of workflow. How do your business processes need to change to adapt to the cloud? This may be a good opportunity to adopt new business processes or eliminate some that aren't working well anymore.
Finally, you don't want to overlook the opportunity to modernize the look and feel of your customer communications. Good design is incredibly important these days. You should assume that some chunk of your communications templates will need to be recreated in the new cloud-based system. Look at this as a reason to evaluate your current templates for how often they're used, how effective they are (i.e., which communications are being opened, responded to, etc.), how consistent they are with your current branding, and so on. Check with your call center about their needs. Get customer feedback. This is your best chance to create better and better-looking customer communications across the board.
What might you be concerned about?
I want to caution against taking it too far off-premise. By that I mean outsourcing your CCM entirely. We recognize that a lot of organizations do that because of the complexity of CCM or because they can't get the budget backing to upgrade their CCM in-house (perhaps it's viewed as a cost center internally rather than a part of customer experience management). But truthfully, outsourcing CCM to a third party should be your last choice. It complicates or even precludes the ability to bring CCM into the rest of your DX architecture and CX management strategy. From a CX standpoint, that's just a bad idea. Instead, look for a cloud CCM solution that is easy to use and can integrate with your DX architecture and thereby provide consistent CX across customer journeys.
Cloud-Readiness Checklist
Here's a quick checklist to help you determine if you're ready to upgrade your CCM and move it to the cloud:
Needs analysis:

Do you even need to upgrade your CCM software? What benefits would your organization get and/or what business problems would be solved by moving your CCM to the cloud?

New features:

Schedule a demo with CCM vendors you're considering to see what you'll be getting if you upgrade or switch solutions.

Migration:

Determine how much of your existing data, content, templates, etc. need to be moved and/or recreated in the new system, as well as how much new stuff you'll need to produce.

Timeline:

How long will the transition take? How do you plan to train users and facilitate internal adoption of the new tool? How does it fit in with IT's long-term plan for building out the company's infrastructure?

Cost:

Understand the costs of not only purchasing or subscribing to the new solution, but also factor in professional services, new hardware, staff training, assessment, maintenance, etc.

Integration:

What will it take to weave your new CCM solution into your DX architecture and CX strategy? This includes how the CCM solution accesses or provides customer data from and to other systems, dashboard-sharing, and more.
Can we help you develop your own personalized checklist and plan for CCM cloud-readiness? We'd love to help you build your strategy and achieve your goals, whether you choose a Topdown solution or not.
About John Zimmerer
John Zimmerer is the senior director of marketing at Topdown, where he leads market research and outreach efforts for the company's customer communications and customer experience products. Most recently, John has been researching and writing about the future direction of the technologies that power customer experience, and is regarded as a thought leader in this area. John has nearly 20 years of software product marketing experience. His areas of expertise include market research, analyst relations, public relations and digital marketing.