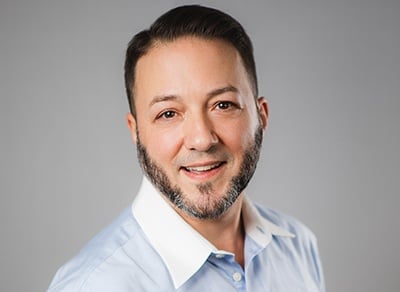 Small Businesses: Cloud for Customer Communications
Customer Communications | Technology | INTOUCH | Cloud | Small Business
One of the biggest selling points of cloud computing is how easily it scales: you can start small and ramp up—or down—cloud services consumption as your demand dictates. Following closely behind scalability in terms of features and its appeal is the consumption-based pricing model for cloud infrastructure, meaning you only pay for what you use. These two reasons should be enough for small(er) businesses to want to adopt cloud-based computing. Apparently, there's something else holding back these businesses.
Small and medium-sized businesses—sometimes referred to as SMBs or SMEs (small to mid-size enterprise)—are lagging behind large enterprises in their consumption of cloud products and services.
According to the most recent research from IDC, although cloud spending is expected to grow 22.3% on a compounded annual growth rate (CAGR) through 2023, and even with software-as-a-service (SaaS) making up half of that spending, businesses with 100-499 employees will only account for 16% of cloud spending over the next few years.
In this article, I'm going to explore (and explode) what I believe are the two biggest reasons holding SMBs back from more aggressively adopting cloud solutions: the maintenance of legacy systems and the lack of a clear mandate.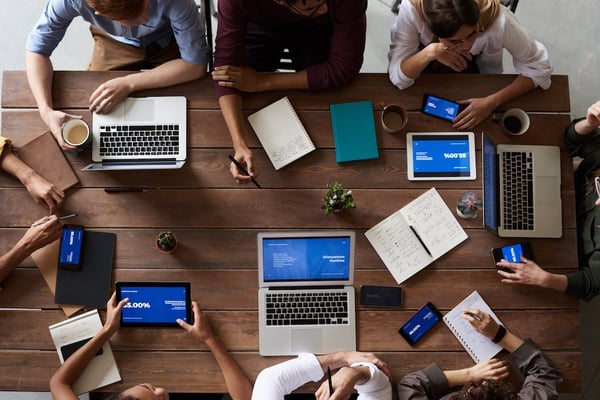 Small businesses are slow to move applications and processes to the cloud.
SMB Budget Priorities
Let's face it: It takes a lot of resources to identify, procure, install, learn, and adopt new technology. Businesses have invested a lot of time and money putting their current systems in place. As a result, many businesses dread having to go out to the marketplace and get a new solution.
The technologies already in place are often referred to as "legacy" systems. Very large portions of IT budgets, regardless of company size, are devoted to maintaining these legacy systems. Forrester pegs the spend related to maintain and operate the organization, systems, and equipment (or "MOOSE") at 70% or above. That doesn't leave much room to try new things.
IT spending also takes up a larger percentage of smaller companies' budgets than it does for larger companies. According to CompTIA (a large IT industry association, citing research from Alinean) SMB's spend on average 7% of revenue on IT. Compare that to about 3% for large enterprises (these numbers vary widely by industry).
CompTIA and Spiceworks, an IT social network and community of practitioners, find that a greater percentage of SMB IT spending is tied to hardware and operating systems.
The Spiceworks 2020 State of IT Spending report, based on a survey of more than 1,000 technology buyers in North America and Europe, found that replacing outdated infrastructure is driving IT spend for companies with 100-499 employees. The largest portion of that spend—a total of 53% of IT budgets—is allocated toward a cyclical replacement of laptops, desktops, and servers driven by end-of-life events and end-user needs. Not surprisingly, obtaining operating systems licenses (not to mention updating and maintaining the OS) represent one of the largest portions (13%) of software-related spend.
Now consider these costs to spending on cloud services, where the largest percentage of SMB IT budgets is allocated to productivity solutions (17%) as compared to industry-specific (6%) and communications-related (5%) applications.
Cloud Mandates
In December of 2010, the CIO of the U.S. government issued the now-famous "cloud-first" mandate. This has since been somewhat tempered to a "cloud smart" strategy. Even so, the U.S. government's push to the cloud gave the CIOs of private companies the impetus they needed to investigate instituting their own cloud mandates.
This isn't technology adoption for technology's sake. A 2019 Government Accountability Office report on savings from moving to cloud services showed that, of the 16 agencies they studied, 13 were able to provide cost savings data. The data showed the 13 agencies demonstrated an average $150 million annual savings using cloud services versus previous on-premise solutions. As a result, these agencies were able to reinvest their savings into IT modernization or other improvement efforts.
McKinsey, a consulting company, has found that realizing this kind of upside requires up-front investment over a multi-year period. They also argue that an all-in approach needs an "active commitment and a clear mandate from the CEO and board over the long term."
At Topdown, we are seeing companies of all sizes instituting their own cloud mandates, even among traditionally conservative industries like health insurers. One large health payer wants all of their enterprise systems in the cloud within the next 24 months. That's a clear mandate!
Risks versus Rewards
Yes, there are risks related to moving infrastructure, platforms, or applications to the cloud. You can find countless articles online to help you articulate, assess, and mitigate them. We even produced a post that addresses the largest perceived risk our prospective customers put to us: security (we focus on the risk of not moving to the cloud).
Gartner predicts that organizations that devote a high percentage of IT spending to the cloud, "will become the recognized digital leaders in the future." I agree. But it's not just how much you spend on cloud, it's how you allocate that spend that's important. And this shift in allocation is what we're starting to see in the conversations we have with prospective customers.
Forrester puts a very fine point on this. As related by Forbes writer Steve Andriole, the Predictions 2020: Cloud Computing report (Forrester, Inc., November 4 2019) contains a very salient quote:
"Enterprises are just now starting to use cloud to modernize core business apps and processes; to date, they've been using cloud primarily to build new apps and rehost infrastructure."
This modernization of core business apps and processes is how companies should be investing in the cloud. This applies to SMBs as much as it does to large enterprises. In fact, I would argue that taking this kind of strategic approach is existentially essential for small and medium businesses.
If you'd like help in modernizing your customer communications (i.e., moving them to a cloud-native solution), then get in touch with us at Topdown. We'll help you mitigate the risks and reap the rewards.
Image: Pexels
About John Zimmerer
John Zimmerer is the senior director of marketing at Topdown, where he leads market research and outreach efforts for the company's customer communications and customer experience products. Most recently, John has been researching and writing about the future direction of the technologies that power customer experience, and is regarded as a thought leader in this area. John has nearly 20 years of software product marketing experience. His areas of expertise include market research, analyst relations, public relations and digital marketing.