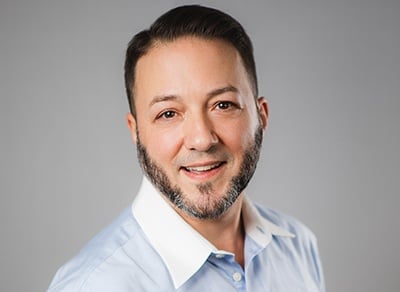 How CCM Affects the Top and Bottom Lines
Customer communications management (CCM) has quickly risen from a cost of doing business to a path for profitable growth. Not only does using a CCM solution make firms more operationally efficient, but CCM can also affect the top line positively.
Let's take a look at how CCM can help improve profitability and drive revenue.
Customer communication management (CCM) drives top- and bottom-line results.
Understand the Impact
Communicating with customers in today's fast-paced global market introduces a new level of complexity that requires constant attention. With scores of customers to serve concurrently, businesses feel the strain mostly in part due to the fact that now clients expect personalized responses.
In fact, customers who don't receive timely, personalized communications won't be your customers for long. Even worse, when firms send the wrong information—such as addressing a customer by the wrong surname or sending them the wrong bill—the customer is more likely to move on to your competition.
Every customer that drops you because of an inaccuracy or inefficiency in your communications hurts your bottom line. To put it in perspective, here's some food for thought: Poor customer service costs businesses a whopping $75 billion annually. Successful customer service relies almost exclusively on good communications, which means improvement in these areas is paramount to that success.
Improve Operational Efficiency
One of a modern, enterprise-grade CCM solution's greatest strengths comes from its inherent strength to automate your interactive communications. The less you do manually, the more time you have to dedicate to more important tasks. Plus, a nice side benefit comes from preventing errors from creeping in.
CCM software integrates with your unique sources of customer information—CRM, transactional systems, etc.—plus your line of business applications. It then uses templates, variables and business logic to automate the process of creating and sending communications to your customer. CCM allows you to do these operations either in large batches or individually. Then, depending upon whether you receive a response or not, your CCM software can automatically send out follow-up communications.
Additionally, your business process workflows can control content and communications. With CCM software, you can establish a policy such that a review process must occur before a piece of content can be put into production. You can also require that all final-format communications must go through a similar review procedure before sending it out to the customer.
When using CCM software, you could expect to see as much as a 40% increase in productivity versus using a more manual method, results that lead to an increase in operational efficiency that can significantly improve customer experience.
Increase Customer Loyalty
Think of CCM software as an extension of your customer relationship management process and how every communication affects your brand's relationship with your customers. Nurturing these relationships delivers your best tool to increase and enhance customer loyalty and retention.
The benefits you'll receive from using CCM software in terms of new customer growth and client retention will add a healthy boost to your bottom line. Retaining a customer, like maintaining any relationship, requires continual efforts after making the sale. CCM software can lighten that load.
Drive Profitability with Topdown
Remember, CCM software isn't a magic bullet, although it's pretty close. Using either our INTOUCH® (cloud) or CLIENT LETTER® (on-premise) CCM solution, business users can manage customer communications with ease and become less reliant on IT for help. Plus, we don't stop at the software: we also provide a variety of services that help you get the most out of your CCM solution.
Get in touch with Topdown. Your bottom line will be glad you did!
Image: Pixabay
About John Zimmerer
John Zimmerer is the senior director of marketing at Topdown, where he leads market research and outreach efforts for the company's customer communications and customer experience products. Most recently, John has been researching and writing about the future direction of the technologies that power customer experience, and is regarded as a thought leader in this area. John has nearly 20 years of software product marketing experience. His areas of expertise include market research, analyst relations, public relations and digital marketing.