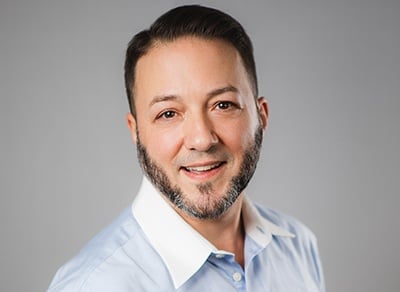 Forbes: Does Improving Customer Experience Drive Revenue?
Customer Experience | Customer Communications | Customer Journey
Writing for Forbes, in an article entitled "This Is Not An Alternative Fact: Improving Customer Experience Can Increase Revenue," Steve Olenski (@steveolenski) gives us an enhanced perspective on the recently released Forrester report "Drive Revenue with Great Customer Experience, 2017" by interviewing Forrester analyst and report author Maxie Schmidt for further insights. Go read his article for the full interview, but here's the gist of it.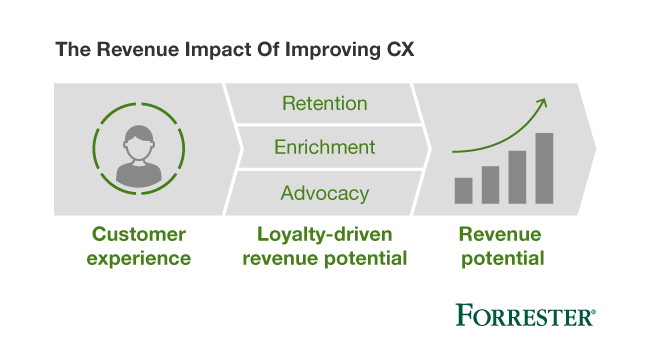 Why Is It So Difficult to Show the ROI of CX?
After reiterating the connection between improving customer experience (CX) and increasing revenue, as proven once more by Forrester's CX Index data, Olenski asks Schmidt why it's so difficult for brands to show the ROI of their own CX. Schmidt offers two key reasons: data challenges and time lag (see Olenski's article for her explanation).
Do CX Quality and Revenue Potential Move in Lockstep?
Olenski then asks Schmidt about the apparent correlation between revenue potential and CX quality, probing the idea that the two "move in lockstep." Schmidt corrects that interpretation, pointing out that, "for some industries, like banks, revenue gains are proportionally higher with higher CX scores and for some industries, revenue increases get proportionally lower as CX scores rise." This means that companies have to look at their industry dynamics as well as their own specific data and circumstances to understand where to focus and improve.
Are There Diminishing Returns the Further You Go with CX Improvement?
Olenski digs deeper, asking whether firms experience diminishing returns when going from good to great CX, as opposed to going from poor to average CX. Again, Schmidt replies conditionally, stating that that can indeed be the case, but not always. The takeaway is that companies must think more granularly about improving CX by figuring out which customer groups to focus on (and, by implication, which critical customer journeys to invest in improving).
The Big Takeaway
Olenski wraps up the interview by confirming that CX pros need to give executives a realistic timeline for when to expect revenue gains and by asking Schmidt for her own perspective as a consumer. He asks her for the two biggest mistakes she sees brands make when it comes to CX. She cites: 1) companies trying to force customers into a process (sometimes called a funnel or flow) instead of building a process around the customer needs, and 2) companies not realizing which emotions they evoke in their customers.
I like that last bit the most, I think. I'm a big believer of CX pros putting ourselves in our customers' shoes as often as possible. It's the only way to really understand our customers' journeys and ensure that we're giving them what they need, rather than what we think they need.
That applies especially to customer communications management (CCM) since it's an often-overlooked but important part of CX. Customer journeys can cross multiple departments and touchpoints, and customer communications can therefore have a tremendous impact on the overall customer experience.
Be sure to subscribe to our blog. We'll let you know when we see interesting articles like this one about CCM and CX.