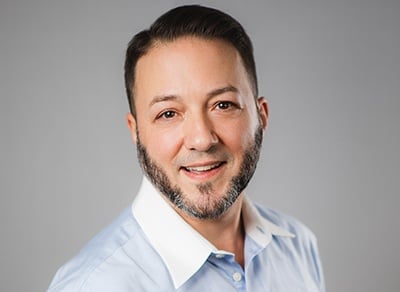 Do You Need a Great Customer Experience?
In a recent Forrester Brief entitled "Should All Customer Experiences Be Awesome?" Amit Bhatia answers the question with a firm NO. He goes on to explain how companies should go about prioritizing initiatives, setting attainable goals and allocating scarce resources in their pursuit of customer experience improvement. What we need to keep in mind is that great customer experience is not attained with just one amazing interaction, or even a few of them – it's a sum of all its parts. All the touchpoints and experiences throughout a customer's lifecycle with a company come together in the customer's mind to form their overall opinion of a brand. It's about providing the right CX for your particular industry and your specific customers' needs. Sometimes good is good enough.
From the Executive Summary:
Why Read the Brief
As digital experiences become commonplace, customers have elevated expectations of customer experience (CX) across industries. To meet and exceed such expectations, companies aspire to become the best of the best. But this desire can often tempt them to blindly emulate the compelling or awesome experiences of CX leaders. After all, you have to give your customers the best. Or do you? This report helps CX professionals answer this question so that their organizations can truly reap the benefits of CX.
KEY TAKEAWAYS
Going For The Max Is A Mistake
In the face of scarce resources and organizational challenges with which CX pros contend, trying to provide the fanciest experience out there is a pitfall to avoid.
Tailor Your CX To Your Context
Replace the notion of "the best CX" with "the right CX." Contextualize your CX with your corporate strategy, brand, and CX maturity. Also, weave in the nature of your customers and the market in which you operate. Doing so gives you two advantages: You pitch your efforts just right, and you successfully differentiate your CX from the competition's.
Bhatia's central thesis is that companies shouldn't try to copy CX leaders. Not only is it impossible for every company to have a leading customer experience, the leaders' strategies and brands aren't yours; their market likely isn't your market; their customers likely aren't your customers; and the leaders have a different CX maturity than you do. Plus, an awesome CX doesn't come cheap. Every company faces a scarcity of resources to some degree or another. You can't do everything, and you can't take on too much and do it well. You must target your most critical customer journeys and invest your human and financial resources wisely for the best return on your CX investment.
Check out some of our previous blog posts for more on this theme:
How to Map Your Most Critical Customer Journeys
Identify your most critical customer journeys – the high-stakes, high-value ones that most directly impact your business objectives like complaint resolutions, claims, or changes in investment strategies – and dive in deeply to take a closer look at that very specific customer/company interaction. Map it out to see what works and what doesn't from the customer's point of view.
Four Surprising Pitfalls in the Way of a Great Customer Experience
This post presents a CX maturity model and describes four pitfalls keeping many organizations from achieving CX maturity. It was followed by four posts diving more deeply into recognizing and overcoming each pitfall described.
Putting the Customer in Customer Communications
There has been a major philosophical shift toward putting the customer at the center of everything. It's what Forrester calls The Age of the Customer: "a 20-year business cycle in which the most successful enterprises will reinvent themselves to systematically understand and serve increasingly powerful customers." In other words, being customer-obsessed – or deeply knowledgeable about and engaged with your customers – has become a business imperative to remain competitive.
Be sure to subscribe to our blog to get the latest insights on CCM and CX.
About John Zimmerer
John Zimmerer is the senior director of marketing at Topdown, where he leads market research and outreach efforts for the company's customer communications and customer experience products. Most recently, John has been researching and writing about the future direction of the technologies that power customer experience, and is regarded as a thought leader in this area. John has nearly 20 years of software product marketing experience. His areas of expertise include market research, analyst relations, public relations and digital marketing.