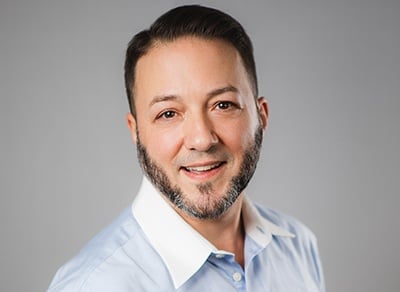 How Data Silos Impact Customer Experience
Silos: Scourge of Businesses Everywhere
People are often organized into silos, working in separate departments within the same organization but with little or no insight into what others in the organization are doing. Processes may also be siloed, where people in different parts of the organization do similar things in totally different ways, creating and modifying business processes to solve their particular business problems. And technologies are often siloed, with software solutions working separately from each other and often drawing on – and potentially maintaining – their own separate data, assets and other repositories.
Why Won't Silos Go Away?
We're all aware of the problem. Thousands of articles have been written by hundreds of thought leaders in virtually every industry addressing the issue. And yet the gaps between business resources continue to exist. In part, it's because of what Ethan Banks calls "silo myopia." Referring specifically to technology silos, Banks explains:
"Most IT shops I've been part of have been organized along technology lines. The storage folks are a team. The voice folks are a team. The server folks are a team. The network folks are a team (kept in the basement and avoided at all costs). This creates problems. IT teams organized this way tend not to work together. Rather, they work at avoiding, shifting, and otherwise escaping blame during times of crisis. If a specific team can point at a collection of green lights and normal metrics and say, 'Look—see? It's not our issue. Go away,' then they will often do exactly that."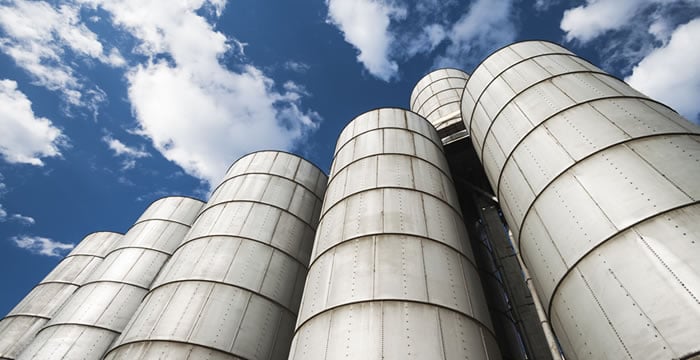 And so, similar to the parable of the blind men and the elephant, in which each of seven sightless men attempt to describe an elephant by touching one part of the animal (one feels the trunk and says it's a snake; another feels an ear and believes it is a fan; etc.), siloed teams with little visibility into each other's work goals and processes each see some truth but not the big picture.
Siloing seems to be the default state of any large organization – perhaps because, to a certain extent, it's just human nature to focus intently on one's assigned role. Unless there's a reason or incentive to look up and see the bigger picture, we often just don't. Consequently, breaking down silos takes effort – lots of effort in some cases – and focus and determination and persistence as well. Leadership has to buy into it, and they have to continually make it a priority for the rest of the organization for meaningful integration of people, processes and technologies to occur.
Silos and Customer Communications Management
Silos are just as much of a problem for Customer Communications Management (CCM) as in any other part of a business – particularly when it comes to data. CCM software needs access to data in order to accurately personalize and automate customer communications. We need not just names and contact info, but we also need access to detailed data pertaining to each customer's previous interactions with the brand. You likely would not want to include a marketing pitch designed to upsell new products and services in a communication sent to a customer who is behind on bill payment, for example.
Data silos impede CCM and other software that needs access to data. If, for example, there is one database for marketing and another for customer service, and the two databases store customer information differently, then there are likely to be gaps in what's readily available to other software, or potentially conflicting data. So a customer might file an insurance claim through the customer web portal, but because that information doesn't make it beyond the claims system, the customer soon after receives a "claim-free refund" check in the mail, confusing him because he's now no longer sure if his claim was properly filed after all.
Vendors Can't Operate in Silos, Either
Vendors can be myopic, too. While Topdown's software has built-in data extraction, transformation and loading (ETL) capabilities, many CCM tools leave that important function to external data management tools. Where we've helped some of our clients better integrate their customer data and have assisted with data mapping and database access issues when needed, not all CCM vendors can or will go that extra mile, preferring to leave it to the client's IT team to solve. We don't think software vendors can operate in silos anymore, either; we prefer to embrace an open architecture and use open source so that organizations can stitch their software solutions together more easily, facilitating DAM and data interoperability organization-wide.
CX Imperative for Breaking Down Data Silos
At the beginning of 2015, Topdown commissioned Forrester Consulting to conduct a study on how the market thinks about CCM and customer experience (CX). The results identified the top three digital customer experience management (CXM) technologies organizations would most like to be able to integrate:
Data management
Campaign management
Digital asset management (DAM) tools
Of these, data management tools—including master data management, ETL and virtualization tools—constituted by far the largest response. For more details, see the executive summary of the study. We'll be addressing these tools further in future articles.
The business need for better data management to improve CX is clear, and it's widespread. It falls on software vendors, including those of us who make CCM solutions, to help make it easier for organizations to integrate their data and technologies across the board.
Would you like to know more about data integration in digital experience delivery and CCM? Download our free ebook to learn how to close the gaps in your data and customer experiences.
About John Zimmerer
John Zimmerer is the senior director of marketing at Topdown, where he leads market research and outreach efforts for the company's customer communications and customer experience products. Most recently, John has been researching and writing about the future direction of the technologies that power customer experience, and is regarded as a thought leader in this area. John has nearly 20 years of software product marketing experience. His areas of expertise include market research, analyst relations, public relations and digital marketing.