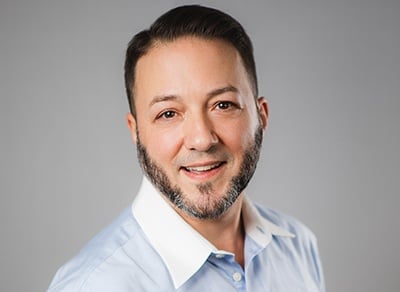 Data-Driven Customer Communications Management and Customer Experience

In a recent article for Forbes, "Data-Driven Customer Experience: The Challenge of Openness," Hugo Moreno reports on some of the key takeaways from the Forbes Insights Report "Data Elevates the Customer Experience: New Ways of Discovering and Applying Customer Insights," which was sponsored by SAS and based on a survey of 357 executives of large organizations.
In this article, one of three planned installments covering the Forbes Insights report's findings on the topics of organization (people), openness (data) and orchestration (process), Moreno emphasizes the criticality of cross-channel data integration to achieving an effective omni-channel customer experience. Using data from the report, he establishes that most organizations are falling far short of their goals in this area. In fact, "only 36% of executives say they have attained real-time, highly integrated capabilities across all the customer channels within their enterprises," and, "at this point, just half of even the most highly data-driven CX organizations consider themselves to be highly integrated."
Data Integration Remains a Challenge
Reinforcing the points we've been making about data integration and the importance of metrics-driven decision-making in customer communications management (CCM) specifically and customer experience management (CXM) in general, the Forbes report indicates that data integration remains a significant challenge, with only 14% of executives able to report that their data is structured on a cross-functional, synchronized basis. Additionally, "visibility into customer activity is low, with only a handful of enterprises (6%) currently capable of seeing the entire breadth of their customers' experiences."
The good news is that the report shows the major pieces are in place for organizations to achieve the necessary back-end integration to deliver data-driven CX. Though Moreno does not go into what it would take to do it, we've discussed the problem of integration at length. Our recommendation has been to seek out vendors whose CX solutions are designed with easy integration in mind and who have professional support services capable of assisting clients with back-end integration of CCM and other digital experience (DX) delivery tools.
Predictive Analytics Enable Real-Time Experiences
Moreno also touches on the Forbes report's implications regarding the power of predictive analytics in enhancing the customer experience. "The ability to extend real-time offers as customers browse a site or to show the real-time status of order shipping are powerful examples. Two in five executives agree that sharing data with customers would be beneficial 'in all cases.'" The ultimate measure of the openness of customer data, according to the author, is whether customers have access to the same information as employees. We would only add that, in order to see the entire breadth of customer experiences, the power of predictive analytics can — and must — be extended beyond the marketing department to also include service-oriented communications.
As the amount of customer data being generated continues to grow at a double-digit rate annually, enterprises have to be aggressive in their efforts to get out ahead of cross-channel customer data integration if they want to remain competitive. One way to do that is to deliberately choose tools that are most open to sharing data, assets and content across departments, databases, applications, and workflows. Avoid software platforms that are closed and overly proprietary in nature. When DX tools can't share effectively, you end up duplicating data and assets at increased operational cost and creating inconsistent communications that badly deteriorate the brand and customer experience.
We encourage you to read the entire Forbes article and to subscribe to our blog for more information on using data to improve your customer experience.
About John Zimmerer
John Zimmerer is the senior director of marketing at Topdown, where he leads market research and outreach efforts for the company's customer communications and customer experience products. Most recently, John has been researching and writing about the future direction of the technologies that power customer experience, and is regarded as a thought leader in this area. John has nearly 20 years of software product marketing experience. His areas of expertise include market research, analyst relations, public relations and digital marketing.