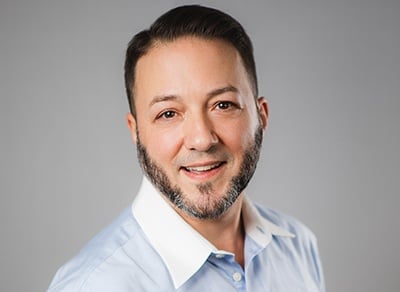 Customer Experience: More Than Martech
As this year's MarTech® USA conference is about to begin, we thought it a good opportunity to remind everyone: Managing customer experience (CX) today does require having good marketing technology, or "martech," but martech isn't all there is to it.
CX is made up of all the interactions a prospective or current customer has with a company – every touchpoint through every channel and department throughout the customer's lifecycle with the brand – from the time they first become aware of the brand to making a purchase to seeking customer service to advocating for the brand and beyond. Therefore, even though marketing departments are very often the chief investors in – and executors of – CX management, the customer experience actually goes well beyond marketing functions.
Three Areas of Digital Customer Experience Delivery
Forrester analysts place marketing, commerce and service on equal footing in their digital experience (DX) delivery platform architecture. In a recent webinar entitled Who Won the Digital Experience Race? Hint: It's Not Over Yet, Mark Grannan and Ted Schadler indicate that a disproportionate share of resources for most digital experience platforms (and for business organizations in general) are allocated to the marketing, sales, and commerce portions of the customer journey while customer service, retention, loyalty, and engagement functions are relatively neglected in comparison. They also found that there is no single DX platform on the market today that addresses all three areas of focus equally well, and the most common area of shortfall is Service.
Scott Brinker's Marketing Technology Landscape (2015 edition)
Martech has been an area of tremendous investment for enterprises in recent years, with vendors such as Salesforce, Adobe and Oracle making rapid acquisitions in an attempt to offer the broadest and most comprehensive DX delivery platforms they can. This has certainly been a boon to marketers, but it has fostered the mistaken belief that an end-to-end CX solution is available. At this time, due to integration and data/asset sharing issues, as well as the uneven allocation of resources and continuing departmental silos, a single end-to-end solution is simply not possible.
The CMO's Role in CX
Consequently, the chief marketing officer -- often a company's default CX champion -- must look beyond martech alone and seek out solutions that work well together by sharing data, assets and other resources across the organization's people, processes and technologies. This level of sharing provides a consistently positive and uniformly branded experience across channels and throughout the customer journey.
Why is this enterprise-wide CX homogenization important? Because customers who are satisfied with their experiences with a brand are more loyal. Loyal customers make further purchases and refer products and services to others. And unsolicited positive word of mouth and customer advocacy is some of the most powerful marketing there is. It therefore behooves marketing leaders to address what's happening in commerce and service in order to foster this kind of brand ambassadorship beyond the more typical martech areas of brand awareness and lead generation.
Our Wish for MarTech
We'd really like to see the MarTech conference presenters – at least one – acknowledge that there's more to CX than just marketing; address the issues inherent in integrating the people, processes and technologies involved in CX throughout an organization; and offer a framework or reference platform for accomplishing that goal. Maybe that's asking too much of an event that has "marketing" in its name. But if the CMO's going to lead customer experience, she'll have to look beyond her own department eventually.
If you'd like to explore how to connect marketing, commerce and service, subscribe to our blog (see below), join the Customer Experience Architects group on LinkedIn, or attend Xploration 16, where we'll be presenting on just that topic.
About John Zimmerer
John Zimmerer is the senior director of marketing at Topdown, where he leads market research and outreach efforts for the company's customer communications and customer experience products. Most recently, John has been researching and writing about the future direction of the technologies that power customer experience, and is regarded as a thought leader in this area. John has nearly 20 years of software product marketing experience. His areas of expertise include market research, analyst relations, public relations and digital marketing.