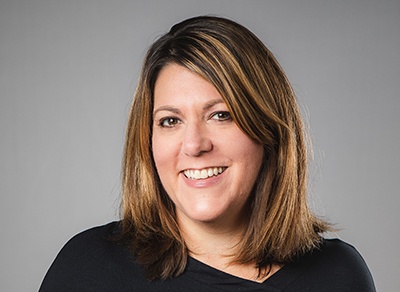 Building the Perfect Path through Customer Journey Mapping
Design is an increasingly important aspect in running and operating organizations. The modern economy is greatly influenced by content and the engagement that it creates with an audience. Oftentimes this engagement isn't directly related to sales, and rather drives intangible KPIs that drive the bottom line all the same. This era of content generation was only amplified by the sprawling reach of the internet and the emergence of the digital economy. As society transitioned into this new generation of virtual operations, the attention and emphasis that consumers put on the customer experience increased significantly. Keeping all of this in mind, it makes sense that consumers have higher expectations and higher standards for the organizations with which they interact. So, the question for many organizational leaders and decision makers becomes, how to deliver a consistent and high-quality customer experience as a business operating at scale? One solution that's gained traction in the common market is known as customer journey mapping.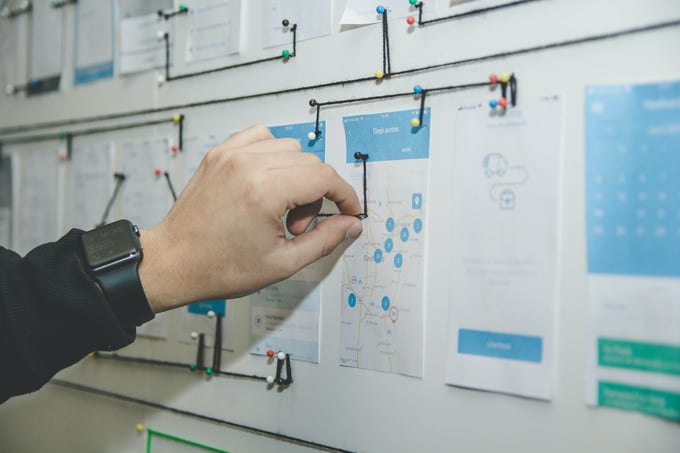 Customer journey mapping is a design process that organizations can go through in order to optimize their delivered customer experience. This design process can be multifaceted and include a series of steps, but is well worth the time and energy spent. Customer journeys are the individual exchanges that a consumer has with an organization. These interactions can range in their complexity from very simple to acutely intricate. Additionally, most organizations have a library full of different customer journeys through which consumers regularly proceed. This can make the customer journey mapping process feel daunting and overwhelming. However, there are existing solutions in the marketplace for organizations looking to reorganize and reoptimize their customer journeys. On top of this, organizations that are just getting on their feet have a chance to do this from the get-go, making their lives much easier down the line.
Designing with Intent
Intention is important. This is specifically true when designing or creating something. The word many artists know and dread is justification. As I'm sure anyone who spent a semester in an art class has heard, there is no right-or-wrong answer, as long as you have an answer. This isn't a perfect analogy, but it's effective all the same in what it communicates. When designing a customer journey from scratch it's vital to approach each and every customer touchpoint with intention. This will help decision makers and organizational leaders in creating clear and effective paths for customers and consumers to walk that make them feel like their time is appreciated. This feeling of appreciation in consumers will lead to other positive results for the organization such as a higher quality brand perception in the marketplace, a more loyal consumer base, and this can even promote organic growth.
By taking the time to comb through each of the individual customer touchpoints along any of the planned or existing customer journeys, an organization also gains a better understanding of what the customer or consumer is being put through at any given phase. This is integral to creating messaging that resonates with the targeted audience and drives consumer action. There are a lot of benefits to optimizing the customer journey from start to finish, though. One of the direct results from customer journey optimization is a stronger rate of customer retention. In other words, the better the customer experience, the less likely customers are to jump ship.
The rise of the digital era has been extremely beneficial for consumers and businesses alike. Although there were plenty of hardships and tragedies that should be recognized along the way, the past few years created a very necessary push into the virtual era. We are in a very transitional stage as the main ports of society and civil progress continue to integrate technology as a larger and larger aspect of everyday life. With this wave of technological integration comes an entirely new market and consumer profile ruled by the digital mindset. In turn, organizations are expected to create and maintain a comprehensive and overarching digital presence to engage and stimulate the modern consumer, creating a market in which the consumer experience is wildly powerful.
Implementing a sophisticated CCM that brings communications staff the tools they need to design customer journeys from the get-go, as well as the tools needed to comb through a tangle of preexisting customer journeys, helps an organization create and deliver a high quality customer experience with unwavering consistency.
Other Factors to Consider
There are many factors and variables to consider when designing and mapping customer touch points in order to create customer journeys. While CCM systems offer tools and guidance in creating smooth customer journeys that will speak to the target audience, it's nearly impossible to account for every single instance of variation. As such, it can be valuable and strategic to actually design flexibility into the customer journeys and the touchpoints themselves.
This could look very different from organization to organization, as there's no one-size-fits-all solution for designing and implementing a powerful customer journey map. However, by utilizing the suite of tools that are included with sophisticated CCM programs, organizations can prepare themselves to handle unforeseen situations with relative ease.
A Few Final Thoughts on Customer Journey Mapping
The customer experience is an extremely important aspect for the modern consumer. In turn, it's also extremely important for organizations, then. Understanding the motivations and thought processes of a target audience is unbelievably beneficial in delivering them products, services, and experiences that they find worthwhile and fulfilling.
A sophisticated CCM, like that offered by Topdown Systems, will give you and your staff the tools you need to optimize your communications strategy with features aimed at boosting levels of customer engagement and bolstering the customer experience overall. With shifting communication trends, having a flexible CCM software that offers a recyclable content library and a suite of other communication centered features powered by AI, business logic, and automation, is essential to elevate your entire communication strategy.
For more information on document generation software, communication best practices, or anything else on CCM software, keep browsing Topdown System's content library.