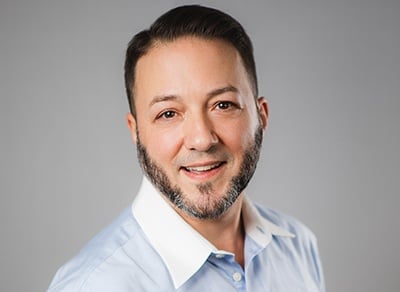 Brand Consistency and Digital Assets
Role of Digital Assets in Customer Communications Management
From the perspective of customer communications management (CCM), there are two – really two-and-a-half – kinds of digital assets. There are fully-formed assets, which are documents, forms, and other items we might use as attachments to communications. And there are traditional digital assets that are really components – like logos, photos, videos, copy, and so on – which we would use to build communications to be sent out to customers. The "half" refers to other kinds of components, like templates, layouts, styles, logic and reusable content objects. These are the "unsung heroes" of CCM. They're what enable scalable personalization and automation in customer communications – communications that adhere to brand consistency, no matter how much correspondence you generate.
Traditional Digital Assets
Today, for the most part, traditional assets are managed completely outside of CCM. We're essentially a client or subscriber to the DAM. The DAM takes care of versioning, expiry – all the actual management of the traditional assets.
Whether we're talking about fully-formed assets or traditional components like logos and images, it's about connecting the CCM solution with a DAM system. It comes down to DAM interoperability – can you get what you need to create a publishable piece of correspondence? It depends on where the assets live and how open the DAM is to sharing with other systems within the organization.
Most traditional assets usually live in marketing, where they're curated for brand consistency and promotional purposes. So to make those assets available to other parts of the organization, such as CCM, without having to duplicate them all in a second (or third, or fourth) system, you'll need DAM integration. That's what gives the DAM the ability to provide other applications access to the assets.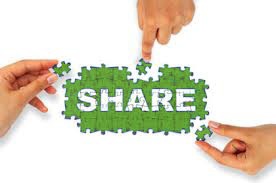 Unfortunately, not many DAMs are built with cross-functional shareability in mind. But they do exist, so it's possible. However, the current level of asset-sharing isn't enough. To really ensure brand consistency and to enable full personalization and automation capabilities, CCM will need DAM systems that can handle the other types of asset components, like styles and layouts, that make it possible to ensure that all branded publications (both print and digital) look like they came from the same company.
Styles and Layouts
Today, most CCM solutions draw from their own asset libraries, or from separately maintained libraries that are siloed from other DAM systems in the organization – including marketing, which, as we said, is most likely the central repository of brand-approved assets. The CCM library is likely where all the document templates are, along with reusable objects and copies of traditional assets that are needed to build personalized communications for customers. Unfortunately, because systems are typically so siloed, someone has to recreate templates and styles based on the brand guidelines for CCM. It's not generally possible to just draw those down from the marketing DAM because most DAMs don't store and share those types of granular assets.
Ideally, a system would be able to ingest a style sheet that someone created in marketing – one that predefines colors, fonts, header styles is, etc. – for each brand or product line. That would require either the ability for CCM to take in style sheets created and used in marketing to use in CCM, or the ability to make CCM publishing systems accessible by marketing so they can review and approve style sheets used by CCM.
The same would be true of layouts (templates). Each document type typically has one or more layouts associated with it. Think of it in terms of things like letters, invoices, and marketing newsletters – start to conceptualize the different types of documents or options that might be required according to your business needs. You also need to account for differences in web and print. For example, how is a statement laid out for a web portal versus how it is laid out for print? It's not just about setting the number of columns and margin widths – it's determining the relative positions of content elements, deciding how the header, body and footer are defined in each document, and so on.
Usually, a few departments have to collaborate around decisions like that. A line of business (perhaps a brand within a larger organization) might collaborate with marketing to determine corporate standards for its brand. And then there might be an operational component for the production of documents, extending the need for collaboration to operations.
For example, you might need to determine what the company standards are around responsive web design. What are the break points? What changes are required from device to device in terms of ordering content, defining what content appears, determining menu changes, supporting touch navigation, etc. Such decisions are important to maintaining consistency. And consistency is important because users need to feel comfortable with your content on any device or in print, and the content needs to be familiar anywhere customers might consume it.
Reusable Objects
CCM automation relies on reusable objects – elements that can be stored and managed as a single asset and used over and over again; in CCM, an individual layout, text block, image, style sheet, business logic, etc. or a compound element such as a letterhead which combines multiple objects that itself may be referred to as a single object and reused.
Reusable objects in CCM are most often text blocks – paragraphs that change with context, as defined by business logic, which is the mechanism by which an end user controls document generation, from retrieval of customer-specific information and replacement of variables to the inclusion or exclusion of content and any channel-specific formatting. Reusable objects can also be graphical elements, like logos, charts and tables, images, etc. You can even create more complex objects by grouping multiple objects together. So, for example, you might have a paragraph and illustration for cold climates and another for warm climates, and you set up the template to insert the climate-appropriate object based on the recipient's IP address or zip code.
What CCM Needs from a DAM System
The need for this level of granularity in asset management is a response to business requirements. The reality is that businesses have different products depending on different geographies, regulations, brands, and so on. There get to be so many different variables that CCM is almost like algebra, and the solution to each personalized equation is the communication that's created for a particular customer for a particular purpose at a particular time.
Right now, traditional assets can be stored in a DAM, and CCM software can pull those assets in real time to use in building customer communications. Or assets can exist within the CCM system itself. That's good because the CCM system has easy, unfettered access to the assets and reusable objects it needs, but it's bad because it means the assets exist in two places, creating version control issues and inconsistencies. CLIENT LETTER® can do it either way; in fact, most of our customers have some combination of push and pull, with some assets being pulled from a DAM and some existing within CLIENT LETTER.
What it comes down to is that you need a system flexible enough to accommodate whatever workflow is best for your organization – ideally, one that supports the ability to share component parts of the communications it manages, including templates and styles. Not only does your CCM system need to be able to pull in attachments and components from the DAM, but it also needs to be open enough to share the components it creates back out to the DAM system so other applications can use them and support business processes outside of CCM.
If you're interested in how digital assets are managed, you should consider joining the Customer Experience Architects group on LinkedIn. Just click the button below and request to join the group.