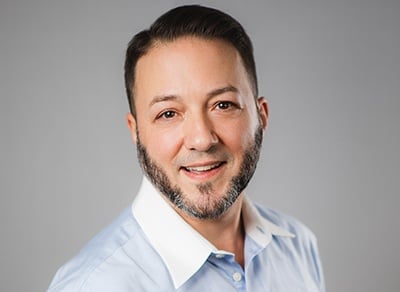 Save (Hundreds of Thousands of) Dollars with DOCCM Audit Trail
"Hello. This is your friendly compliance agent. We received a complaint about your customer communications that indicate they may violate HIPAA regulations, the FCRA and even the CAN-SPAM Act of 2003. I need to review all emails sent between July 31, 2012, and July 31, 2014, within 30 days. Oh, and each separate violation is subject to penalties of up to $50,000."
Select your reaction: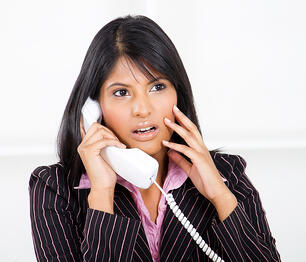 A) "I'm confident there's a misunderstanding. We standardize all of our communication templates, which are stored in a single managed library and reviewed for federal and state compliance. Our end users cannot remove required text, and our quality assurance process ensures it's in place. I'll just use our DOCCM software to pull all of those original emails for you this week."
B) "Um. Ok. Well, I think we have all of our outbound customer communications, but I'm not sure. How much did you say the fines are? I mean, let me do some research. I have to find out which groups sent what communications and if and where they're stored. You really need this in 30 days?"
Closer to "B"? Then keep reading to learn why uniting customer correspondence efforts under one DOCCM platform that provides a single system of record and full audit trail can save you hard dollars and improve your customers' experience.
Why a "History" Feature with Audit Trail Matters
Why does your company need a complete history and audit trail of communications created, from first draft to final output? There are three core reasons:
1) Laws, rules and regulations are piling up.
Whether you're dealing with FISMA, GLBA, HIPAA, PCI, SOX, PPI, PHI or some other acronym, you need your communications to comply. And, as important, you need to be able to prove you've been compliant when asked — or pay the very expensive price.
2) The customer experience is paramount.
A customer contacts a call center to discuss a property and casualty claim denial she received. Or perhaps a customer isn't exactly sure what communication he received about his financial account, and wants it looked up. Without being able to see an image of communications sent or the ability to search for communications, a rep can't provide immediate assistance. The customers hang up frustrated and ready to look for a new, more responsive company.
3) Accountability is essential to a strong workforce and work process.
The ability to not only store a communication, but to see how much editing has been done, by whom, when and why allows you to quickly figure out whose accountable when problems arise, so that corrections to behavior and, if needed, workflow process, can be made.
What a History Feature with Audit Trail Should Offer
Not every DOCCM solution offers history or audit trail features, leaving you to laboriously piecemeal document information together (if the information has been retained at all). Ask DOCCM companies you're considering if their software allows system administrators to:
Designate which templates need to be automatically stored in the DOCCM system, and for how long.
Capture and store an image of a communication, including any add-ins that accompanied it.
Customize how the history table is structured, and which metadata about each particular template is captured, e.g., template name, recipient, customer ID number, current status, archiving status.
Customize search criteria and enable end users to further define it on a granular level with advanced searches, e.g., documents sent to a customer between specific dates or by a specific channel.
See any sort of action that took place around a communication, by whom and when, such as routing through quality assurance, modifications made to text or the mail/send date.
Transfer metadata and/or images from the DOCCM software to your company's central content or image repository. Can the data be moved in real time? How about in batches at designated times?
Restrict access to types of history metadata based on the user so that sensitive information is protected.
Pull up original copies of communications without data being remerged (meaning more current data is automatically added in), making the document legally invalid.
Yes, CLIENT LETTER®, recognized by Forrester as the top DOCCM choice for correspondence, does all of the above — and much more. Call us at 800-361-1211 to learn more about how you can gain exceptional visibility into all of your communications, or request a demo.
Make sure to fill out the form in the right-hand column so that we can alert you to new blogs as they're posted.