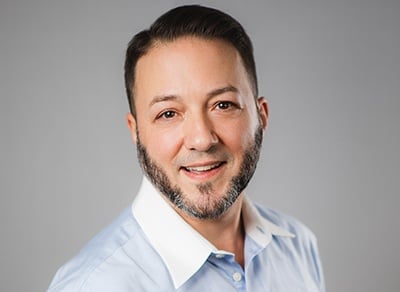 Be Aware of Your Customer's CCM Plan, Not Just Marketing
In 2015, an independent research entity, Forrester Consulting, conducted a study to determine how the market feels about the use of current technologies for customer communications management. The study determined that 88% of respondents were not completely satisfied with their ability to manage customer communications across the entire customer journey. This dissatisfaction is in large part
due to missing processes for coordinating across multiple department, or organizational silos and touchpoints.
To overcome this issue, Forrester indicates the need for more coherent communications between different departments through the use of a defined, standard form of communication. Although you need to understand how marketing (i.e., customer acquisition) plays into the customer journey, customer communications management should be all-encompassing, joining marketing, lines of business and IT departments.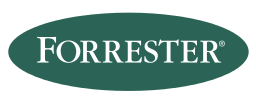 The Study Data in Review
Respondents in the survey identified the following key problems within their current customer communication management processes:
24% of respondents reported lacking the processes to communicate across the entire customer journey to be the most difficult challenge to overcome.
24% of respondents also pointed to unavailable software for customer experience management and customer communications management as the most difficult obstacle to successful cross-touchpoint communication.
Multiple organizational silos , such as IT and marketing departments, were unable to communicate between each other due to differences in print and web-based applications. 18% of respondents pointed to this problem as the greatest challenge faced by current customer communications management processes.
Study Findings Impact on CMO-CIO Partnerships
The marketing department is the most aware of current processes for effective customer communications management, however, the growing demand for digital or web-based communications demands an increased level of communication between marketing, customer experience management, lines of business and IT departments.
Forrester found that 51% of company respondents would be "very interested" in the use of an integrated marketing-customer communications platform. This prevents customer experience from "falling through the cracks" when a customer is directed to multiple departments or touchpoints. Sheryl Pattek, Vice President and Principal Analyst of Forrester, encourages Chief Marketing Officers to expand their duties into the role of Chief Customer Officer, who would be directly responsible for overseeing all customer-facing communications.
Example of Customer Communication and Customer Experience
Take the following scenario: a customer calls in needing help with scheduling a service visit. The call escalates into the need for the customer to send in proof of purchase, which is sent via email, to be printed and mailed by the customer. Once the document arrives, it gets misdirected to the Refunds department. The Refunds department issues a refund to the customer, and the customer never receives the assistance originally requested. At this point, the customer is likely to look for another business for their needs, and the business loses a customer.
Correcting the Problem
In accordance with Forrester's findings, the above situation could have been corrected if all of the business's systems of engagement and business processes were connected. Rather than failing to retain a customer, the Refunds department would have seen the previous communication with the customer, and the customer would have been able to schedule the needed service.
Customers have grown to expect businesses to provide an above-satisfactory service and product, yet failed communications between customers and employees can result in a financial crisis for a business, especially new or expanding businesses.
By integrating the communications processes across all departments of the business, your business will meet all customer needs in a timely, effective, and appropriate manner.
Remember that the key to a successful customer communications plan lies within its use across the whole company and the breakdown of organizational silos. If you have trouble remembering why organizational silos are causing problems, remember this phrase: Organizational silos are organizational solos. Your business cannot function without the coordinated efforts of marketing, manufacturing, structure, technical support, and of course, customer satisfaction.
If you would like to see how Topdown's customer communication management solutions can improve your business's efficiency and customer retention rates, please contact us today. Let our business take care of your business.
About John Zimmerer
John Zimmerer is the senior director of marketing at Topdown, where he leads market research and outreach efforts for the company's customer communications and customer experience products. Most recently, John has been researching and writing about the future direction of the technologies that power customer experience, and is regarded as a thought leader in this area. John has nearly 20 years of software product marketing experience. His areas of expertise include market research, analyst relations, public relations and digital marketing.