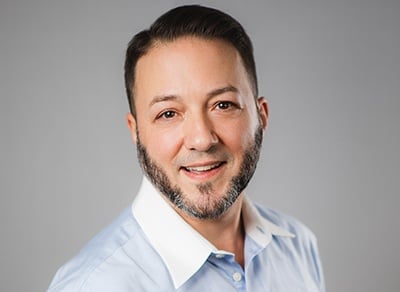 Three Ways to Simplify Customer Communications
Any organization with heavily regulated documentation—industries such as insurance companies, healthcare payers and providers, and banks—intimately understand that exercising a customer-centric communications strategy has become the new norm.
Knowing customer demands is one thing; being able to meet those demands is another; to be ready and responsive requires you audit the current and future state of your customer-centric infrastructure: Do you need to overhaul systems that have served well over time? Can you make tweaks and adjustments that respond and deliver the interactions that your customers want? Just how much modern customer communications management (CCM) do you really need to to be competitive in this era of the 'new-norm'?
Once you realize the real high-stakes business value of CCM, you'll begin to understand how you can simplify customer communications through horizontal integration. That means making the best use of people, process, and technology. By honestly evaluating how far along your company is in these three areas, you can then accelerate your adoption and simplification of customer communications.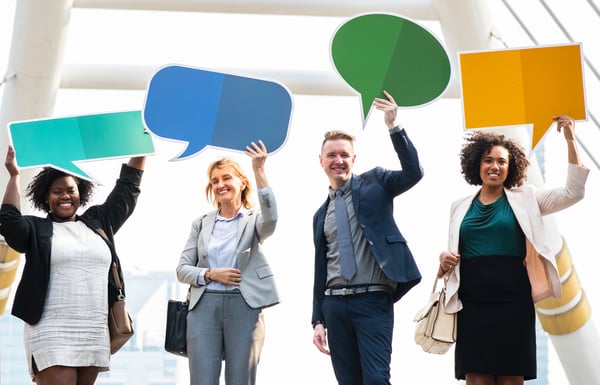 Customers have a lot to say. Do you have an integrated way to handle the response?
Integrating People
The first way to simplify customer communications is to integrate frictionless as possible communications opportunities between disparate groups of people. Providing clear and easy-to-use communications channels that connect the people creating and managing customer-facing communications produces clearer and more consistent interactions across the customer lifecycle. Not to mention, it increases operational efficiency. For examples, centrally managing, storing and dissemination policies and contracts, correspondence, and marketing collateral simplifies inter-departmental communications.
Consolidating the 'location' (whether that's a virtual or physical space) where these communications are created and stored opens an opportunity for the company to truly integrate the staff, message and police to make their customer interactions simple and easy. Sharing content across the groups creating and managing this content means finding real solutions, dialogues or actions that everyone can leverage without having to create a new solution every time.
Integrating Processes
Simplifying processes is very closely related to the integration of people, especially in the CCM world. Creating and managing content almost always involves engaging multiple departments. For example, a line of business may create content that needs to be approved by internal marketing and legal reviewers, then most likely external customers or regulators, and finally some legal entity that scrubs the final version before the end-user customer ever sees it.
Beware! Many customer communications management (CCM) tools unnecessarily complicate this process. Some tools require a programmer to make even the simplest of changes to content, which introduces cost (read: chargebacks) and delays. Truly business user-friendly CCM tools, such as INSIGHT, allow the business users to create and manage communications without help from and without waiting on IT. And, "easy to use" should not mean you need to sacrifice on functionality!
Integrating Technology
The final measure of a CCM platform's simplicity should be based on how easily you can integrate new technology, including new channels (i.e., delivery tiers), with your CCM software. Allowing for modularization is a strategic technology decision crucial—scratch that, an integral requirement—to preparing your for the future of customer-driven business solutions.
As your digital experience stack matures, your integrations will become more granular. Today, your CCM software is integrated with data sources and content stores, and perhaps a few delivery tiers. Tomorrow, you'll need to integrate the core capabilities of your CCM software—reusable content, personalization, and automation, to name a few—with your mobile application, your customer portal, and maybe even your products or services.
Simplifying your technology means choosing a CCM solution that can connect to any data source or integrate with any app down the line. You need CCM software with rich application programming interfaces (APIs), preferably one using a cloud-oriented, microservice-based architecture. This will allow you, when you're ready, to more easily integrate CCM with other components of your digital experience architecture.
To explore ways you can simplify the creation and management of content and communications, request a live demo of our CCM software with a Topdown product expert.
Image: Pexels (no longer available on the site)