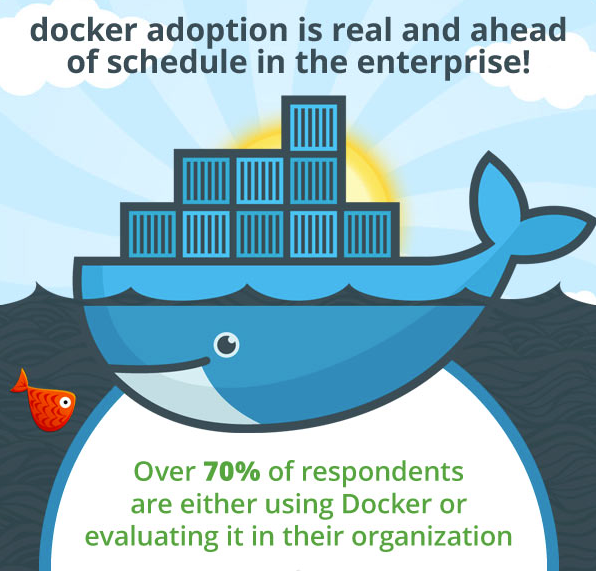 {% if subscribeProperty|lower == "yes" %} {% else %}
Subscribe
{% endif %}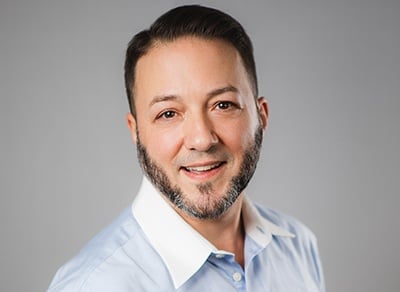 Infographic: State of Containerization 2015
In 2015, StackEngine sponsored a survey, conducted by VMblog.com and CloudCow.com, on Docker container adoption, traction, challenges and usage. StackEngine summarized their key findings in a nifty infographic they shared on their blog. Full results of the survey are also available to download as well.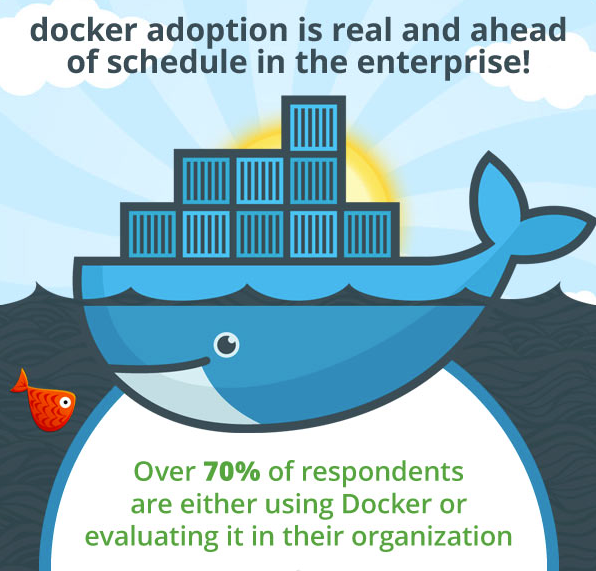 See the whole infographic at the StackEngine blog.
As a company that has adopted microservices and containerization in the development of our next-generation CCM software solution, here are some stats from the StackEngine survey that help validate our decision and approach as the most future-friendly direction we can take for our customers.
The main takeaway: Docker adoption is ahead of schedule in the enterprise. This means our plans to make our software highly integratable and interoperable with organizations' existing customer experience software architectures are well founded and well timed.
In fact, over 70% of survey respondents are either already using Docker or considering it.
Another 23% are at least familiar with it, and only 7% have never heard of it. In terms of how people are using containers, 63% are using Docker in QA; 53% are using it in development; and 31% are planning to use it in production. That's surprisingly deep saturation for a relatively new technology!
Also of interest to us is that about 40% of those surveyed said their environment is a public cloud such as Amazon or Rackspace. (We chose Amazon on which to develop and initially deploy our new solution.) 34% are using a private cloud like OpenStack. The survey also notes the growth of Linux use, which StackEngine attributes to "cloud technologies making use of and embracing open source technologies."
When it comes down to it, the cloud is driving all of these changes. Quite simply, vendors that don't adapt to it probably will not be able to adequately serve enterprise needs in the future.
There's exciting stuff going on in enterprise software development and in the world of customer experience and customer communications management. Don't miss an update – subscribe to our blog now!
About John Zimmerer
John Zimmerer is the senior director of marketing at Topdown, where he leads market research and outreach efforts for the company's customer communications and customer experience products. Most recently, John has been researching and writing about the future direction of the technologies that power customer experience, and is regarded as a thought leader in this area. John has nearly 20 years of software product marketing experience. His areas of expertise include market research, analyst relations, public relations and digital marketing.