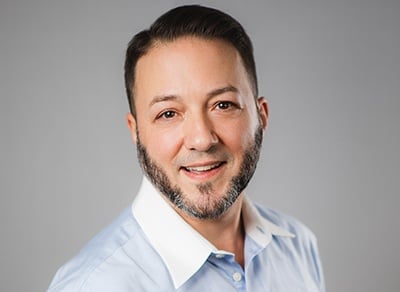 Humanizing a Brand Through CCM
The customer experience (CX) is one of the most valuable currencies around these days. An outstanding CX often leads to social media posts and word-of-mouth referrals. Delivering an exceptional CX has been found to actually boost revenues and increase profitability.
While social media is a powerful modern marketing channel, word-of-mouth (or "WOM", to marketers) has been around since the dawn of time. WOM could be considered the most powerful marketing tools around as—when favorable to the experience, product or service—it delivers an incredible conversion rate as well as building a better brand reputation. In turn, these positive influences contribute to consumer trust, ultimately leading to repeat business and long-lasting customer relationships.
Personalization = Humanization
One of the most important aspects in maintaining these relationships and delivering a top-shelf customer experience is by creating and delivering personalized communications that are unique to each individual customer or client. Doing just this one thing well can help to transform an impersonal stodgy brand into one that is more humanized and personable, even when relying upon automated, system-generated communications.
Although these real-time communications can be systematically created and delivered, they are first crafted by a communications team member or customer support staff. Having your staff build the templates for customer communications makes integrating natural dialogue and customer-friendly language much easier. Once the templates are built, good customer communications management (CCM) solutions give you the opportunity to interchange placeholder variables with specific customer data, include or exclude content based on customer-specific behavior data and business logic, all automatically included in the final-formal customized communication sent off to the client.
CCM = Personalization
CCM software not only streamlines the operational aspects of client-facing communications, but it is also vital to creating an excellent and repeatable CX. CCM software-generated responses and interactions provide clients with a sense of familiarity between themselves and the business. Additionally, personalized, timely, and relevant customer communications feel much more welcoming than generically worded messages that are clearly mass-produced. Crafting a series of personalized customer communications—one that spans every phase of a customer journey—also builds an environment of trust that further drives key business metrics such as customer loyalty and customer lifetime value.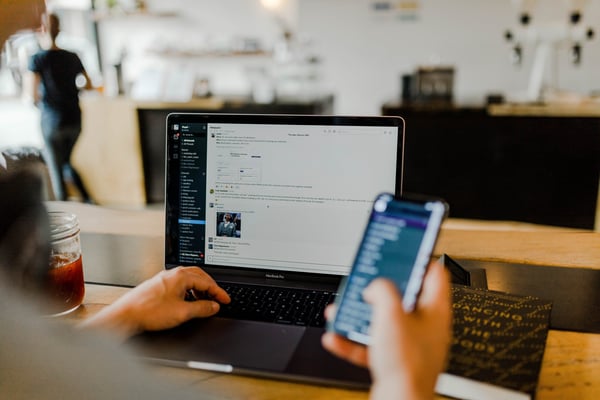 Use CCM to personalize your communications and to humanize your brand.
And yet, traditional marketing means are still very much alive today. While we've made technological leaps and bounds across almost all industries, it's amazing how many companies still employ age-old marketing tactics like mass-mailers and other forms of indifferent and generalized marketing strategies. While these tactics have a time and place (i.e., when you know very little about the recipient in the early stages of the customer lifecycle), they often see much lower conversion rates than individualized marketing campaigns and communications that cater to a specific individual. Additionally, many consumers toss mass-emails, mass mailers, and other impersonal communications into the trash without a second glance. Implementing personalized communication provides the first step to humanizing a brand, delivering a much more compelling conversion resulting in an improved uptick for engagement metrics.
Creating a personalized communication strategy must go above and beyond simply replacing variables like "[NAME]" with a potential client's actual first and last name. It should also take into consideration the context of that individual relationship between brand and client. For example, for a net-new client, communications should be information-centric, focused on familiarizing the client with the products or services they've selected, what they can expect, and other targeted and specific onboarding materials. On the other hand, for an established client, communications should reflect their current place in this relationship, and include helpful information to assist the client in moving forward in their journey, deepening their relationship with your business.
CCM = Humanization
Personalizing customer communications extends beyond just the creation of the communication. How and when you deliver the message is equally an important part of customizing client communications. By reaching your customer through their preferred means—whether that's email, SMS, or a web portal—you can increase conversion rates and push the metrics that matter most to both your organization and the customer.
Our INTOUCH® software is the powerful, sleek, user-friendly cloud-native CCM solution that delivers on all of these tactics. INTOUCH offers a full suite of enterprise-ready functionality for creating personalized customer communications designed for companies seeking to humanize their systematic and automated client communications.
For a full tour of this comprehensive communication software, and to better understand the many benefits it provides, contact us at Top Down Systems today and get in touch with one of our customer communications experts.
Image: Unsplash
About John Zimmerer
John Zimmerer is the senior director of marketing at Topdown, where he leads market research and outreach efforts for the company's customer communications and customer experience products. Most recently, John has been researching and writing about the future direction of the technologies that power customer experience, and is regarded as a thought leader in this area. John has nearly 20 years of software product marketing experience. His areas of expertise include market research, analyst relations, public relations and digital marketing.