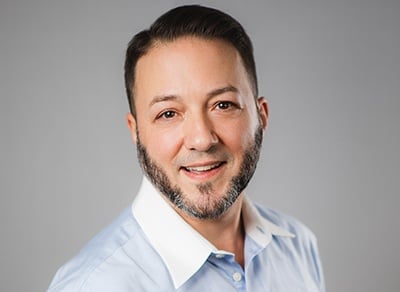 How CCM Can Streamline Your Processes
When dealing with customers, organizations may find it nearly impossible to track and remember every interaction and the status of where each account may lay. Maintaining a consistent communication with the customer can get even more challenging when their primary contact goes on vacation and someone else is left to communicate with that client. These gaps can irritate your customers, who want to feel as though you know with at least a modicum of familiarity so you can recall important details about them.
Wouldn't it be great if there were a way to maintain continuity for your customers? Well, there is: customer communication management (CCM) solutions can help streamline your processes and improve your customer experience (CX).
CCM Overview
Previously we have written about what CCM is, albeit focused more on the critical capabilities of CCM software. Gartner defines CCM more broadly as "the strategy to improve the creation, distribution, storage, and retrieval" of customer communications.
We would agree and take this definition a step further to emphasize that a complete CCM solution extends beyond the software, to include people and processes. That's where the CCM vendor behind the software can make a huge difference, especially in the return on investment (ROI) of the software. Vendors like Topdown, dedicated to CCM with deep experience across industries, can help reimagine and rebuild processes to be more efficient for companies and customers alike.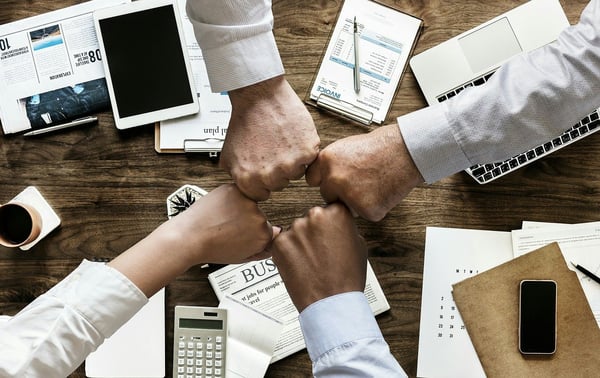 CCM allows multiple people to access all information, enhancing the CX.
CCM Capabilities
While Gartner's definition of CCM defines what it is capable of, it is not a "one size fits all" software or platform. What makes CCM even more powerful is that you are able to choose the right solution (i.e., the best vendor/provider) that best fits your business and from there, you have the option to customize that implementation as best suites you needs.
There are three main types of communications handled by CCM software:
High-Volume Batch Documents:

Enabling you to send the same message to a large number of clients at the same time.

On-Demand Services:

Integrating with other applications that allows for the customer engagement to occur immediately, in the moment.

Interactive Customer Communications:

Personalizing and perhaps partially automating ad-hoc communications.
These are modes of creation—use cases of how organizations generate their communications—including billing, contracts, upgrades, membership drives, special offers, and so much more.
Good CCM software combines a communication template, reusable content (e.g., text, images), data variables, and business logic to create highly personalized communications. Each template is optimized for a communication channel (e.g., email, SMS, web, print), so that individual customers receive communications over their preferred channel.
CCM Can Help You
One of the great new emerging CCM use-cases is its ability to improve CX in addition to its long-standing history of saving businesses time and money (i.e., increasing operational efficiency).
Having all communications relating to one client in one place—what Topdown calls "History"—allows for multiple constituents within a firm to assist a singular client. The History maintains a record of every communication that was sent, by whom, to whom and when, as well as maintaining an exact replica of each communication that was to the customer.
This History functionality is extensible, as well: you can integrate other applications that generate customer communications with the Topdown solution and have those externally generated communications aggregated into a singular view of the customer's interactions.
Additionally, if an employee is on vacation, any other teammate can step in and help that client if needed: no need to wait for the employee's return or for a coworker to take time to hunt for and gather information and call the client back. Even pending communications that were drafted by one employee can be picked up by another to be completed and sent the proxy to the customer.
These are just two examples of how using CCM software can increase a company's efficiency, lower costs, and improve CX, all of which add up to helping increase higher customer loyalty and greater customer lifetime value.
CCM Streamlines Your Processes
CCM can benefit companies of any size, from a 'solopreneur' to an industry giant, no matter how many clients you may have. While the capabilities of CCM software are important, the real value CCM delivers to your company comes from using the software to streamline your processes that improve the customer experience.
For four decades, Topdown has been helping companies improve their customer experience and operational efficiency. We have deep experience across many industries. If you're looking to move your customer communications management to the cloud, then get in touch with us today!
Image: Pixabay