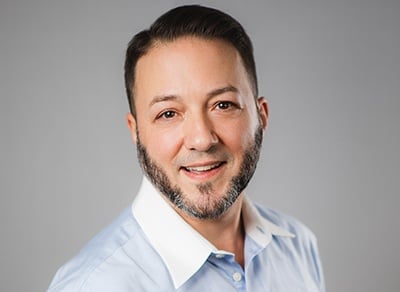 CCM Technology: 5 Crucial CCM Software Features To Look For
What is CCM Technology?
Customer communications management (CCM) software streamlines the design, personalization, delivery, and tracking of customer communications like letters and statements that inform and engage customers across web, mobile, and print channels. CCM allows companies to present a cohesive, consistent image for communicating with customers.
The primary function of CCM software is to enable companies to create, deliver, and manage highly personalized communications with customers at scale. CCM software tames people and processes to show the customer one, uniform brand. There is a reason the focus is on customers rather than on company or product or service.
Imagine a sports team. Although the main goal is for the players to perform well during games, a lot of behind-the-scenes effort goes into keeping them part of the team. Player interactions with coaches, trainers, staff psychologists, HR, fans, and teammates all affect how a player feels about the team. Every touchpoint pushes the player closer to (loyalty) or further from (indifference) the team. Indifference is dangerous because, given the right opportunity, a player will switch teams. Teams spend quite a bit of money on valuable players ensuring their loyalty. Team owners know that the return on this investment (ROI) is worth it.
The same holds true for CCM. Given the right CCM software, you can keep customers happy and engaged. Here's a look at the five key pieces of CCM that help keep all of your customer communications in sync.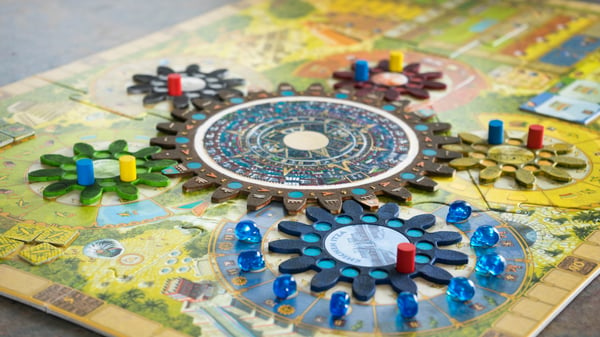 Like cogs in a system, the various parts of good CCM software work together as one.
Content Management
Organizations are in constant contact with customers. Every digital and analog exchange has an impact on customer loyalty. Content is the core of communications and content management is the essential component of CCM. Words, images, and other asset types (yes, even data and conditional logic) constitute the basic building blocks of customer communications. The heart of CCM resides in managing these assets from a centralized location. This doesn't necessarily mean consolidating all of your content into a singular system. Modern CCM software can federate content across content management systems: by centralizing assets, CCM makes them more accessible while providing greater searchability and security; centralization, along with conditional logic, also minimizes the aggregation of assets you need to manage.
Communication Design
Once you have content, the next step is to design communications to present that content in your brand voice and image to your customers. Customer communications need to look professional. Correspondence that looks like your auntie's holiday newsletter depreciates your brand. Proper and consistent formatting conveys a sense of trustworthiness and professionalism. It also ensures compliance. Unfortunately, many CCM systems require programming to create or even make simple edits to content and templates. The good news: with today's modern CCM solutions, you can find systems that are business user-friendly and have a simple, uncluttered user experience that enables just about anyone to create communications.
Lifecycle Management
Even though this could technically be included under content management, I'm going to separately call out lifecycle management. Managing content versions and its availability is a big part of CCM. So is tracking and reporting all of that activity for compliance and culpability reasons. I'll also include workflow under this heading because CCM software supports managing business processes like reviewing and approving individual assets and daft communications, which are a critical part of the lifecycle of content and communications.
Omni-Channel Delivery
Your customers want to communicate with you across multiple channels, yet many CCM implementations are architected around the printed page. Modern CCM software takes a "digital first" approach, where communications can be built for and previewed across multiple channels. Rather than forcing you to use built-in delivery mechanisms, newer CCM solutions can integrate with your existing delivery tier to take full advantage of your enterprise architecture. As customer preferences continue to change and you add new channels, the new generation of CCM software can quickly accommodate them.
Reporting and Analytics
The final key piece of customer communications functionality is reporting and analytics. I touched on audit trailing, but there's a lot more you can do with the data generated by and integrated with CCM software, such as: instantly pull reports on individual customer interaction details; understand the effectiveness of individual communications by looking at delivery tier statistics; and better manage your content repository by running usage reports. Without consulting IT, everyday users can run real numbers and obtain clearer explanations about what works and what doesn't. This empowers organizations to continuously improve their operations and the customer experience.
Conclusion
CCM software handles a lot, even before considering other aspects like integration with capture solutions, line-of-business applications, e-signature platforms and other software in your digital experience architecture. The right CCM technology tackles all five of these key components along with providing the technological tools to see the bigger picture of CX in numbers.
To find out more about the core capabilities of CCM, subscribe to the Topdown blog today.
Image: Unsplash (no longer available on the site)