{% if subscribeProperty|lower == "yes" %} {% else %}
Subscribe
{% endif %}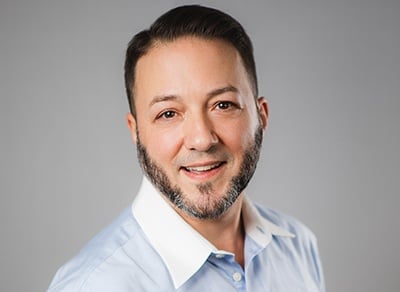 When "OK" Customer Communications Simply Isn't Good Enough
CLIENT LETTER | Correspondence | Interactive | Strategy | Customer Communications
True story: A line-of-business manager within a large company needed a P.O. Box number changed on a regularly used customer document. "No problem," said the company's IT department, where the document's template lived. "That'll be $25,000. And we'll get to it when we have time."
That was the business line manager's big "ah-ha" moment. Clearly the department – and the company – needed a much better way to manage customer communications. But it's not always so glaringly obvious.
Some organizations don't recognize the limitations of the weak correspondence components that come with their chosen DOCCM software or line-of-business application. Others recognize they have correspondence challenges, but don't know a separate solution is an option. Still others believe their size only warrants a "good enough" correspondence solution.
Those are the organizations most likely to fail under the increasing pressure of more.
More output, more efficiency, more personalization, more channels — C-suite demands and customer expectations are rising alongside service-level objectives, regulatory/compliance requirements and growing numbers of internal and external audiences. And, unlike your budget and employee count, those challenges will continue to grow.
It's a whole new realm; correspondence that's complex and high volume. Understanding what that means can help you define your organization's needs, educate decision-makers and, most importantly, choose an out-of-the-box solution that enables you to automate, integrate and communicate in ways you never even considered.
What's "Complex" Correspondence?
Great question. But let's start with what's not a part of the definition:
The size of your company or business line
The amount of correspondence you produce
The industry you're in
Complexity should be defined by the amount of flexibility and efficiency needed to create a personalized communication. For example, a single template can result in, say, 50 variations based on data (e.g., a given customer's demographic or transaction history), your business user's interaction with a customer, regulatory requirements, the right logo, attachments needed and other variables. An extraordinary amount of "if/then" business logic can be put into place to make it simple for the business user to get the right document out in a timely, accurate and compliant way.
What's "High Volume" Correspondence?
It's relative. You may define high volume as generating 100,000 documents per month. Another organization may define it as 100,000 documents per hour. Regardless, the ability to move through the correspondence process at a very high rate with no (or extremely limited) human involvement during the creation is what we're talking about. Think large batches of confirmation letters or welcome kits, for example. High volume can also include letters that may be created individually and ad-hoc but bundled together to save, for example, on printing costs.
What's My "OK" Solution Missing?
Many correspondence solutions don't offer much functionality beyond variable replacement, similar to what you might get from a mail merge. That's a huge problem if you're managing increasingly complex and/or high volume correspondence. What's missing? A lot, including the ability to:
Integrate across all of your enterprise applications
Pull data from your back-office or line-of-business applications
Interactively choose attachments
Review and approve generated letters
Produce legally defensible audit trails
Manage changes without IT involvement
Scale up as your correspondence volume grows
Harness integration to trigger the creation of documents without human intervention
Generate print-ready files for print service providers
Send correspondence as email or SMS texts to your customers
Push communications as PDF, XML or HTML to intranet and/or customer Web portals
Consider these use cases, and you'll begin to understand why these "features" are actually essentials:
Financial Services: Speed to market is everything for lenders, banks and other financial firms, and so is compliance. Does your software put control over creating or updating communications in your hands and increase your speed to market? Can you effortlessly respond to audits? Quickly update a regulatory paragraph in every document it appears in the same day you're notified of the new regulation?
Health Care: Can you effortlessly adapt products to ever-moving markets? Quickly respond to changing government regulations? Are you injecting the right member or patient data into the communication, and then protecting it from unauthorized viewing?
Property and Casualty: Are you optimizing your customer experience to improve your odds of keeping customers for life? Are you reducing your correspondence-related capital and operating expenses?
Utilities: Are you getting pressure to improve your first-contact resolution rates and incident handling times? What flexibility does your solution give you to reduce them and the fully burdened cost per incident?
Government: Does your solution ensure the right message goes out every time, to every constituent, over each person's preferred communication channel? Can you prove adherence to laws?
An "OK" correspondence application may be holding you up. But by settling for "good enough," you're missing out on the competitive advantage you need to stay in the game, much less thrive. No matter the size of your call center, how many employees you have in your claims department or how many patients you're managing, the goal is the same:
Streamline your processes by leveraging an application that's flexible in every domain: front-end, back-end and automation.
Does your current correspondence solution enable you to do that? If not, is it really "good enough"?
If you'd like to discuss how your organization can benefit from industry-leading, enterprise-grade customer communications, give us a call at 1-800-31-1211 or request a demo.
If you fill out the form in the right-hand column, we'll be sure to alert you to new blogs as they're posted.
About John Zimmerer
John Zimmerer is the senior director of marketing at Topdown, where he leads market research and outreach efforts for the company's customer communications and customer experience products. Most recently, John has been researching and writing about the future direction of the technologies that power customer experience, and is regarded as a thought leader in this area. John has nearly 20 years of software product marketing experience. His areas of expertise include market research, analyst relations, public relations and digital marketing.