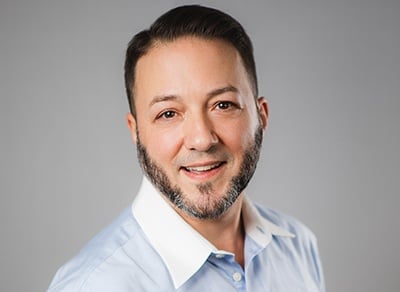 ARTICLE: For Better Customer Engagement, Start with Your Employees
In a recent Loyalty360 article, "Customer Engagement Isn't Everything: Start with Your Employees," Michael Guarente makes an important point:
"In an era where many companies have developed incredible data-informed CRM and customer-engagement strategies, it's sometimes easy to get wrapped up solely in consumer needs. However, an often-neglected viewpoint is the fact that fantastic customer engagement stems from happy and engaged employees."

He then cites Gallup research, which shows just 13 percent of employees are "truly engaged," revealing a primary impediment to many company's attempts to improve customer experience (CX).
The article goes on to explore what employee engagement entails, citing a report from Altimeter that breaks it down into three categories: internal collaboration, digital/social empowerment, and employee advocacy.
How a DOCCM Solution Can Help Increase Employee Engagement
Though Altimeter's solutions for improving employee engagement do not mention document output for customer communications management (DOCCM) software, we want to point out that a DOCCM solution like CLIENT LETTER can, in fact, help to address all three employee engagement categories identified in the report.
Internal collaboration: Rather than customer communications existing in a separate silo (or worse, many silos), DOCCM software empowers business managers and end users within one or multiple business units to collaborate on the development of communication templates, as well as inter- or intra-departmental review and approval of final communications.
Digital/social empowerment: A truly business-friendly DOCCM solution empowers business users to manage the solution themselves, rather than relying on IT to make even minor changes to the application or templates.
Employee advocacy: Part of employee advocacy is ensuring that they not only have the proper tools to do their work and be engaged (such as effective DOCCM software), but also have the training and follow-up they need to perform their jobs confidently and well. Confident employees who know they are making a positive difference are more likely to be happy and engaged and advocate for your company.
At Topdown, we partner with your employees to ensure the very best return on your investment in our DOCCM software. We perform an on-site Operational Audit to determine your employees' pain points and strengths, and then we make a collaborative plan for customization, training and implementation of the CCM solution.
We know that only empowered and educated employees will engage effectively with customers, so we work directly and collaboratively with you to ensure your employees are making the most of your software investment to engage your customers throughout their journey and build loyalty to your brand for life.
Give us a call at 1-800-361-1211 to see if a Topdown solution can improve your employee and customer engagement today.
The Loyalty360 logo (above) is a trademark of Loyalty360.
About John Zimmerer
John Zimmerer is the senior director of marketing at Topdown, where he leads market research and outreach efforts for the company's customer communications and customer experience products. Most recently, John has been researching and writing about the future direction of the technologies that power customer experience, and is regarded as a thought leader in this area. John has nearly 20 years of software product marketing experience. His areas of expertise include market research, analyst relations, public relations and digital marketing.