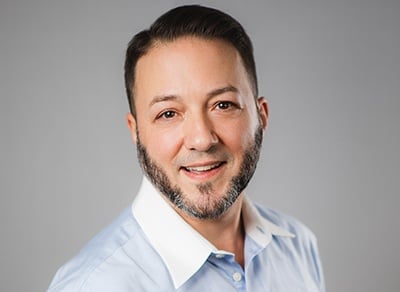 10 Tips for Successful CCM Software Installation or Upgrade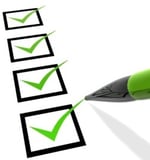 With more than 30 years of experience in customer communications management (CCM), we have helped install our software at a lot of companies. Over the years, we've learned a few universal truths about how to achieve a successful implementation, across varying business or industry needs, evolving configuration of hardware and software systems, and complex people and processes.
Here are ten things you can do to help ensure that your CCM software installation or upgrade goes as smoothly as possible:
Establish a knowledgeable, dedicated project team. The continuity of this team will be the #1 factor in the long-term success of your CCM software implementation and its company-wide adoption.

Involve all stakeholders early in the process to ensure that business and technical requirements are clearly defined and accounted for in the scope of the project.

Involve your print shop in project planning, especially when it comes to testing support.

Involve corporate communications and brand management staff to standardize customer communications and achieve brand consistency across channels and touchpoints.

Communicate goals and progress of the project to all stakeholders regularly. Each stakeholder has different communication needs. Including them early in the process will ensure clarity and consistency in communication and opportunities to identify and remedy gaps in communication. Better communication means better buy-in and smoother implementation and adoption of the new software.

Plan for change management to accommodate any potential staff changes during or immediately following implementation.

Establish training, testing and documentation plans to facilitate adoption, maintain accountability, and ensure the transfer of knowledge among multiple stakeholders.

Complete the Customer Profile Assessment provided by Topdown. This helps us get to know (or update our knowledge of) you, your organization, your current IT infrastructure, and your long-term goals so that we can customize the project to your specific needs and plans.

Conduct an in-depth review of your correspondence needs, including letter volumes and most-used templates. Then go through all your existing document templates, reusable content objects and data sources (particularly any special circumstances/special characters or handling of information that can affect the output of content). This is the time to eliminate unused and obsolete objects and templates, integrate your CCM with digital asset management systems and customer data repositories, and generally tidy up and streamline the components of document creation.

Identify any future needs of the application and possible new areas where the application may be used. Will there be integration points for your CCM software? How could additional business areas use the application? Will current print/batch volume increase? Will there be additional/concurrent implementations that affect the team/software? Is there a long-term plan for building out a well-integrated digital experience platform and customer experience architecture?



Many of these tips apply to any customer experience software installation, like establishing an internal team or "champion" for the new software and evaluating all software selections in terms of future needs of your customers and your ever-evolving IT infrastructure. Because of this, we highly recommend our customers look at each and every component of their CX management systems through this lens.
Are you a current Topdown customer considering a software upgrade or a company considering purchasing CLIENT LETTER® or learning more about the upcoming INTOUCH®? Give us a call. We'll be happy to answer any questions you have.