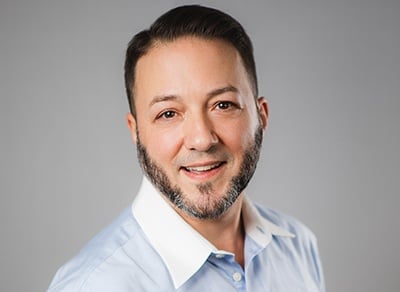 Many Customer Experience Initiatives Are a Waste of Money
The following is an excerpt from an article published by loyalty360 and written by John Zimmerer.
So many technology purchases are being made in the name of "customer experience" (CX) that the projected growth in CX market size is astronomical. CX is clearly a huge and growing piece of many companies' budgets, so decision-making in this area is getting more and more attention among business leaders and analysts alike.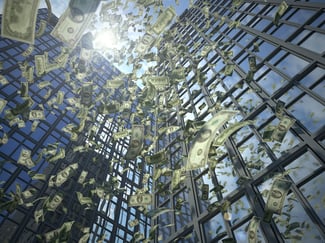 According to many of the analysts I speak with, companies often struggle with these three challenges in particular:
Creating a comprehensive CX strategy

Linking planned investments in CX to business objectives like revenue growth and cost savings

Identifying gaps in customer experience
If you could use some help in any of these areas, then please keep reading.
Customer Experience: Mantra or Mandate?
Customer experience has moved from buzzword to the board room. Senior executives consistently report they want to improve the experience of their customers. In one Forrester survey, 73% of the 2,842 surveyed U.S. business decision-makers listed "improving customer experience" as a top priority, second only to "grow revenue" (listed by 75% of respondents as a top priority). Some senior executives routinely reference customer experience on investor calls. As of this writing, NCR even mentions improving CX on the company's investor relations web page. Such a strong mandate demands your company has a CX strategy.
As part of my day job at Topdown, I regularly speak with dozens of analysts from a variety of firms, including those that cover customer experience. Many of the analysts have shared with me that a substantial number of the inquiries they receive are related to CX strategy: many companies don't have one, know they need to, but don't know where to start.
Often, the marketing department is tasked with managing and improving customer experience. Marketing leaders focus on (among other things) growing revenue, so it's natural for chief marketers to focus CX efforts on their own department and on customer acquisition, at least initially. Many marketing technologies are designed primarily for customer acquisition as well.
For maximum impact, a CX strategy (and architecture) must extend across the entire enterprise and address customer loyalty and retention. As I will discuss below, the data consistently show that, regardless of industry or company size, the revenue and cost savings related to CX are very heavily skewed towards existing (not new) customers. So any strategy that does not address existing customers is incomplete at best.
Linking Customer Experience Investments to Business Objectives
Some of the most thorough research on measuring customer experience has been done by Forrester Research, Inc. Their Customer Experience Index (CXi) has been around for many years now, and it has been used to show the difference in stock performance of companies with good CX versus those with poor CX. Megan Burns and Maxie Schmidt-Subramanian are the analysts most heavily focused on the CXi and business benefits, respectively.
On April 20, 2015, Forrester released The Customer Experience Index, Q1 2015 report; Burns was the lead author. This report covers 299 brands in 18 different industries, and it provides insights into how the customer experience of industries and specific brands stack up. The most important takeaways from this report are:
CX improvements can drive revenue, not just cost savings;

CX quality has a huge impact on customer loyalty; and

There are universal and industry-specific CX drivers.
A separate Forrester report released the same day, entitled How Customer Experience Drives Revenue: A New and Improved Look, takes a closer look at the exact relationship between CX and revenue potential. The report examines data from the CXi and analyzes how CX impacts revenue based on each surveyed customer's intent to stay with, buy more from and recommend a given brand and, therefore, the impact on churn, incremental revenue and net new revenue.
The bottom line from this report:
CX drives loyalty-based revenue in every industry Forrester analyzed;

CX drives different types of loyalty-based revenue in each industry; and

CX drives loyalty-based revenue in distinct patterns by industry and brand.
Your company should know how it stacks up versus its peers (because it has been said that CX is the differentiator). The Forrester CXi framework can help you identify gaps in your customer experience and prioritize areas of CX with the highest potential revenue impact (i.e., reduce churn, increase incremental revenue, promote positive word of mouth, and/or reduce CX-related expenses).
About John Zimmerer
John Zimmerer is the senior director of marketing at Topdown, where he leads market research and outreach efforts for the company's customer communications and customer experience products. Most recently, John has been researching and writing about the future direction of the technologies that power customer experience, and is regarded as a thought leader in this area. John has nearly 20 years of software product marketing experience. His areas of expertise include market research, analyst relations, public relations and digital marketing.