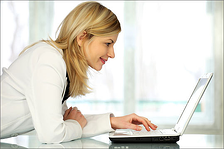 Our customer communications management software is called by many different names including customer communication management software and even just CCM software or CCM solution. But what matter most are the results it delivers.
Here's How You'll Benefit from Using our Software:
Business users manage templates – Quickly make changes to one template and impact multiple documents, without involving IT, saving you time and your department money.
Integrate back-office and line-of-business applications – Maximize your existing IT investments and combine your customer data with business logic to automate creating communications. Send individual communications in real time or batch them together.
Catch mistakes before they go out – Use approval workflows to make sure a manager sees documents before your customers do, eliminating embarrassing mistakes.
Lower your risk – Avoid compliance-related fines and penalties with a searchable history of all sent communications, including an audit trail of all changes made.

Control costs

– Our all-in-one customer communications management software has everything you'll need, with no costly add-ons or expensive customization required.
Automate your Customer Communications
Our customer communication software is used by medium and large businesses in a variety of industries and departments. We support interactive, event-driven (on-demand) and batch creation of customer communications for delivery over multiple channels, including mobile, email and SMS.
If you're ready, use the form on this page to request a demo!