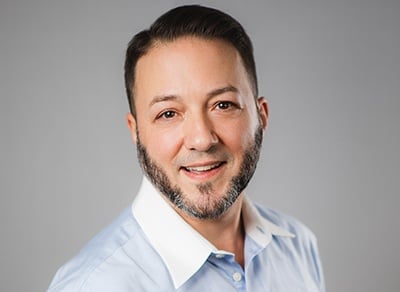 The New World of Communications
Communicating with customers has gotten both much, much easier and much, much more difficult at the same time. It's easier because there are so many fast, reliable channels by which customers can contact vendors and vice-versa, and it's more difficult because there are so very many different possible touchpoints between customers and the companies with which they do business. It's extremely difficult to keep communications across multiple channels consistent and personalize for customers — and to keep an accurate record of all those communications that is available to all stakeholders — but that's what we have to do. Customers don't just hope for personalized communications from those with whom they do business; they require it. If you don't provide personalized and relevant communications, they're gone.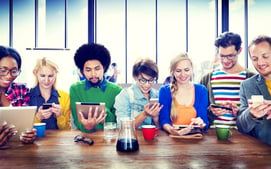 The bar has been raised regarding how customers require companies to communicate with them. They expect a high level of familiarity from their vendors: "You have a relationship with me. Every time you communicate with me, I expect it to reflect that you know me." Communications of all kinds should be personal and personalized, relevant to the individual customer, and show their specific (and correct!) information. Customers should not have to repeat their story and questions over and over again as they're passed to new departments that have no access to past communications and information about what was done to try to resolve their issue. If it's difficult to communicate with your company, they're gone.
In an omni-channel world in which different customers have distinct preferences and comfort levels regarding how you contact them, you also have to know and respect each person's choice(s) of channels. People justifiably get irritated when you ask them how they want to be communicated with and then ignore their requests. If a customer indicates that they don't want you to email them or they don't want you to send them marketing messages, but they do want SMS notifications with direct links to their web portal accounts, communicate with them exactly how they requested, or they're gone.
Great CX Is Effective, Easy, and Evokes Positive Emotions
Remember, the goal is to deliver a great customer experience (CX) at every touchpoint along the customer journey. To do this well, follow the mantra, "MAKE IT EASY" for customers. Make it easy for them to opt in or out of various channels or kinds of correspondence and to change their preferences at will. Make it clear when they can't opt out due to legal requirements and why. Make it possible for your employees who are responsible for customer service and retention to personalize and automate correspondence quickly and easily. In short, remove barriers to communication to increase customers' satisfaction and loyalty.
The Business Benefits of Personalized Customer Communications
The business benefits of achieving a high level of personalization are clear. According to Forrester's research, "awful customer experiences are on the decline, but truly great experiences are still rare." You can and should do better. To that end, Forrester has established an unequivocal link between better CX and increased revenues. Revenue increases for a company going from a below-average Customer Experience Index (CXi) score for its industry to an above-average score in 2014 ranged from $55 million to $1.6 billion. That's a strong incentive to take aggressive steps to improve your CS strategy right now.
How the Top-Ranking CX Companies Are Doing It
Forrester Principal Analyst Megan Burns delves into the annual Customer Experience Index (CXi) to determine who's doing CX particularly well and how they're achieving double-digit improvements year over year. The 2014 top spot went to Amazon.com, followed by big advancements for companies like Blue Cross Blue Shield of Michigan, Charter Communications and UnitedHealthcare (the parent company of one of our wonderful customers!). Burns has indicated that the companies that improved their CXi scores the most have had CX programs in place for three or more years, and they focus particularly diligently on their customer communications management (CCM) in the customer service and retention phases of the customer journey. As Burns states, "...That's what happens when one of your company's core principles is to obsess about customers."
We're working on developing the software you need to streamline the people, processes, and technology it will take to really achieve 360-degree personalized, consistent, automated customer communications at every touchpoint throughout the customer life cycle from discovery to service to retention. In the meantime, we recommend taking a close look at your current CCM to see whether or how you can begin integrating it with the new world of omni-channel digital experience delivery.
About John Zimmerer
John Zimmerer is the senior director of marketing at Topdown, where he leads market research and outreach efforts for the company's customer communications and customer experience products. Most recently, John has been researching and writing about the future direction of the technologies that power customer experience, and is regarded as a thought leader in this area. John has nearly 20 years of software product marketing experience. His areas of expertise include market research, analyst relations, public relations and digital marketing.