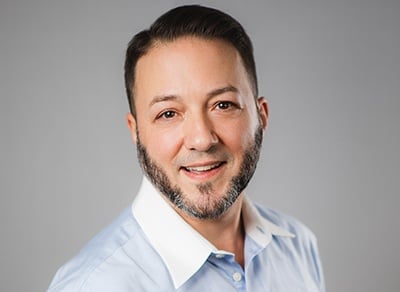 The Birth of Co-Innovation for Customer Communications
For the customer communications management (CCM) industry, and for enterprise software in general, monolithic applications are dead. That was my big take-away from a recent IDC webinar that looked at worldwide IT predictions, hosted by IDC SVP and Chief Analyst Frank Gens.
Of the 10 predictions made in the webinar, the majority were focused on the changes IDC sees coming in how software will be developed and deployed going forward. All of those trends are being driven by the cloud, microservices, and low-cod/no-code software development tools that just about anyone can use to write an application.
Let's focus first on this IDC prediction: the digital innovation explosion.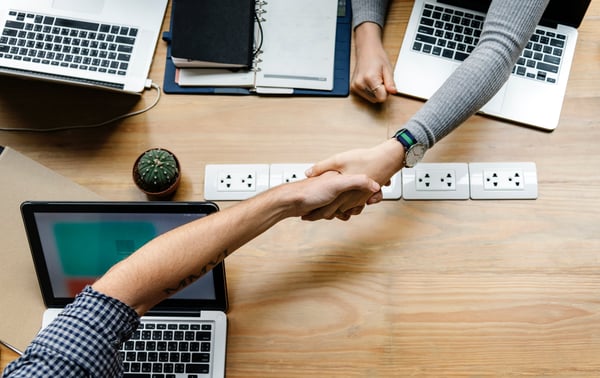 Co-innovation in the CCM industry has already begun.
Over the next five years, IDC believes that 500 million new logical applications will be created – equal to the total number of apps created over the previous 40 years! IDC thinks this explosion will be driven by the burgeoning trends noted above, as well as the reuse of code, which I believe will include the consumption of third-party APIs like content services from Topdown.
Why Co-Innovation?
Coupled with the evolution of API management tools and methodologies, I believe that this digital innovation trend will ultimately create a new dynamic between the companies that create and those that consume software (including APIs). We'll see the birth of an age of co-innovation, where companies and software vendors collaborate to identify the requirements for and development of new code, to combine APIs in new and interesting ways.
The inevitability of co-innovation is underscored by another of the IDC predictions: growth through specialization.
At the bottom of the guidance section of this prediction's slide is this key sentence: "Use vertical apps from vendors with deep domain expertise." IDC is essentially telling developers not to reinvent the wheel; instead, each developer should focus on where they can add unique value and seek to leverage existing code wherever possible.
Co-Innovate with Topdown
When it comes to "deep domain expertise", CCM developers are the Platonic form! So if you need APIs for reinventing customer engagement, look to one of us. I should point out that Topdown is currently the only CCM vendor with deep domain expertise (nearly 40 years) and a cloud-native, microservices-based software architecture. That makes Topdown an ideal co-innovation partner.
Is your company looking to innovate? Get in touch with Topdown today!
Photo by rawpixel on Unsplash (no longer available on the site)
About John Zimmerer
John Zimmerer is the senior director of marketing at Topdown, where he leads market research and outreach efforts for the company's customer communications and customer experience products. Most recently, John has been researching and writing about the future direction of the technologies that power customer experience, and is regarded as a thought leader in this area. John has nearly 20 years of software product marketing experience. His areas of expertise include market research, analyst relations, public relations and digital marketing.