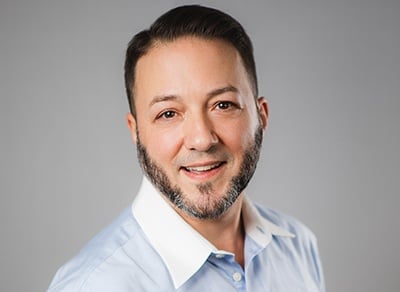 More Change Coming for Customer Communications and Customer Experience Pros
Forrester VP and Principal Analyst Craig Le Clair (@CSLeClair) made some predictions about customer communications management (CCM) in The Future of CCM: Communications-As-A-Service. The report sheds light on strategic choices for enterprise architects struggling to figure out how CCM fits in an increasingly cloud-centric, multi-platform digital experience technology landscape. Le Clair echoes and expands upon many of the trends and business imperatives we've been noting and responding to in the development of our new cloud-based CCM solution, INTOUCH®.
Since Le Clair's report, there have been more indications that there are big changes on the horizon for CCM and the entire digital experience landscape. For example, my sources say that Gartner will be replacing its CCM Magic Quadrant with a Market Guide. With the retirement of former Research VP Karen Shegda, who used to be Gartner's CCM lead, we anticipate further absorption of CCM into broader categories such as digital experience and content services.
This commingling of disciplines and technologies isn't just a Gartner thing — it's increasing across the board. And though it may seem like a relatively recent development, it's been coming for a long time.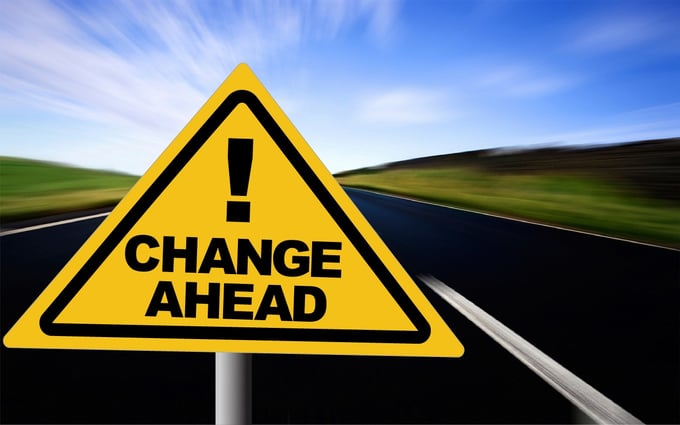 Our Vision of the Once and Future CCM
At Topdown, we established a vision for the future of CCM that looked very much like this back in 2012, when we were advising customers to reduce and consolidate multiple customer communications solutions down to the best-of-breed, most capable tools for their purpose. We were also already preaching about the value of consistency across customer communications for an improved customer experience. It's been about far more than just generating letters and documents for us for a long time now. We were way ahead of the game back then, but we never stopped moving toward that vision.
We started talking about moving CCM out of its operational silo and away from dependency on ongoing IT involvement in 2014, arguing that lines of business should own CCM. We embraced cloud-based CCM soon after that, encouraging the industry to see CCM as an integral part of customer experience.
Customer Experience and Technology Integration
We picked up speed in 2015 when we received the results of a study we commissioned Forrester to conduct on our behalf, which confirmed that businesses want integrated software tools to help manage communications throughout all different parts of the customer journey, and that the solution hinges on unifying the people, processes and technologies that make up digital experience. We began urging our customers and other software vendors to be more customer-centric across the board and base their technology decisions on an understanding of their customers' life cycles and mapping of critical customer journeys.
We started pounding the drum for data integration across applications, adoption of open digital asset management (DAM) systems, content sharing capabilities, web CMS improvements, a focus on seamless user experience (UX), and orchestrating customer experience across the enterprise. All of this was developed more or less at the same time as similar conclusions and direction emerged from industry analysts at Forrester, Gartner, McKinsey and others.
Open Platforms Are the Future
As we planned and developed INTOUCH®, our completely new cloud-based CCM solution, we went even further, becoming one of the first CCM vendors to embrace microservices and containerization, and using open source solutions whenever possible to facilitate integration with other digital experience applications and platforms.
We have known for a long time that a single-vendor end-to-end digital experience solution doesn't exist yet, and it may never exist. We know a strong, cohesive, integrated CCM solution is left out of most, if not all, of the big DX suites on the market, and that businesses need to fill that gap with best-of-breed solutions like ours.
Further Evidence
We know our predictions and direction have been right because we're seeing more and more RFPs requiring CCM to be integrated much more tightly than ever before with things like marketing automation and AI. And we're expecting new publications out soon — including the new Forrester Digital Experience Platform Wave and a Forrester report on Content Application Platforms, plus Gartner's Digital Experience Platform Magic Quadrant and others — which will further inform and guide our efforts to anticipate and serve businesses' CCM and CX technology needs.
This trend isn't going away. CCM is fundamentally changing and taking its place in a much bigger, more integrated and powerful customer engagement technology ("EngageTech") landscape. It's going to require new thinking and new skills from all of us. It feels like a wave building up that's about to crash, and we're totally excited about the potential this has for the future of customer experience and CCM.
Want to join the conversation about the future of CCM and EngageTech with other customer engagement leaders? Check out the CX Architects LinkedIn group.
About John Zimmerer
John Zimmerer is the senior director of marketing at Topdown, where he leads market research and outreach efforts for the company's customer communications and customer experience products. Most recently, John has been researching and writing about the future direction of the technologies that power customer experience, and is regarded as a thought leader in this area. John has nearly 20 years of software product marketing experience. His areas of expertise include market research, analyst relations, public relations and digital marketing.