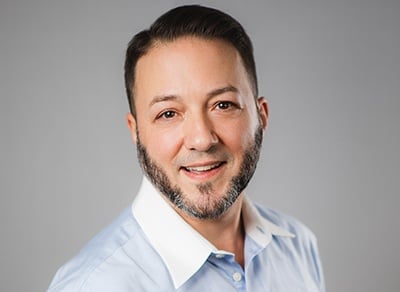 Leverage the Cloud for Customer Communications
Customer Communications | INTOUCH | Digital Experience | Cloud
If you think you can't afford an enterprise-grade customer communication management (CCM) solution, then you haven't looked at cloud-native CCM platforms. I'm not talking about lightweight CRM add-ons or Office365 plug-ins. I'm referring to full-featured, enterprise-grade CCM solutions. You can now get all the functionality you need for managing content and creating communications for much less than ever before.
Let's look at how you can use sophisticated cloud-native software like INTOUCH®, our multi-tenant SaaS CCM solution, to stay on top of customer communications without breaking the bank.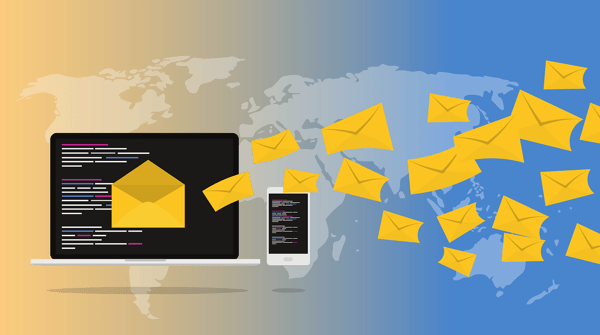 Using INTOUCH in the cloud makes managing customer communications a breeze.
The Cloud Economy
By moving your CCM system into a cloud-based solution, you can reduce the cost of managing and maintaining your IT systems. With cloud solutions, you no longer need to incur the up-front costs of purchasing expensive systems and equipment: no servers, system upgrades, nor IT staff required to maintain the entire infrastructure.
Cloud solutions also provide the underlying benefit of transferring much of the risk for maintaining tight security measures, operational maintenance and business continuity (read: data backups, automated fail-over, disaster recovery, etc.) to the SaaS application vendor and underlying cloud service provider.
Plus, with a cloud solution you can automatically scale IT resources up or down to adjust for peak seasonal demands or as business operational demands spike unexpectedly.
The bottom line is that you'll spend a lot less on cloud-based versus on-premise CCM solutions.
The INTOUCH Efficiency
Topdown's INTOUCH is arguably one of the more elegant CCM solutions available today. With a truly exceptional and intuitive user interface, the tool is engineered with ease of use as a fundamental design principle. This simple user experience increases employee productivity, reduces error rates, and streamlines business processes, all of which improves your operational agility.
By centralizing your customer communications in one cloud-based solution, you'll also be able to consolidate your template library. On average, our customers have reduced their template count by more than 50%, which makes updating and maintaining templates and content faster and easier than ever before.
By leveraging data integrations and business logic rather than relying on manual entry, INTOUCH can generate highly personalized communications quickly and correctly. This automation drives down the time to generate a personalized communication by as much as 70% and cuts down re-makes due to errors by over 40%.
By managing customer communications in the cloud using INTOUCH, your ROI will keep growing for many years to come.
The Simplest Pricing Model
Another great advantage of this enterprise-grade tool is its all-inclusive pricing. By default, INTOUCH delivers a fully functioning CCM solution with no hidden or unexpected costs from add-ons that should have been included in the first place.
The price you pay is directly related to how much value you get from the software. The INTOUCH pricing scales based on the number of users and the volume of communications generated. With INTOUCH, you choose from only a handful of options, such as adding storage if you want to maintain an archive of past communications on the INTOUCH platform (versus storing them in other storage venues).
The Smartest CCM Solution
Partnering with savvy and experienced leaders like Topdown is one of the smartest decisions you can make for your business. Armed with superior software solutions like INTOUCH, you will see a noticeable difference in both the efficiency and productivity of your customer communications.
Get the most out of CCM with a leader you can trust, get in touch with Top Down Systems today and stay tuned to our blog!
Image: Pixabay
About John Zimmerer
John Zimmerer is the senior director of marketing at Topdown, where he leads market research and outreach efforts for the company's customer communications and customer experience products. Most recently, John has been researching and writing about the future direction of the technologies that power customer experience, and is regarded as a thought leader in this area. John has nearly 20 years of software product marketing experience. His areas of expertise include market research, analyst relations, public relations and digital marketing.