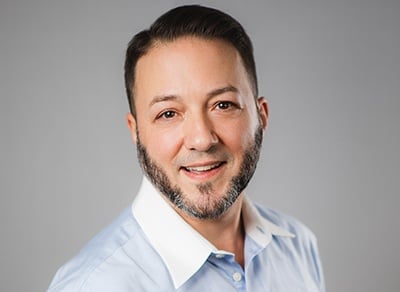 It's Time to Mature the CX Maturity Conversation
A big part of my job at Topdown is to keep up with the latest research on and reporting about trends and expectations for customer communications management (CCM) and customer experience (CX). I talk to industry analysts quite frequently and read their reports with great attention because analyst research and feedback has been and continues to be a key input into our product development plans and marketing efforts.
But something has been bothering me lately.
As much as I truly respect and appreciate the extensive work and deep thought that industry analysts from organizations like Forrester and Gartner put into their reports on CCM, CX, content management, IT architecture, and other related topics, they're not practicing what they preach. By that I mean that analysts are advising companies to present a cohesive and consistent customer experience throughout a customer's journey with the brand. But I'm a customer of multiple analyst firms, and I have to say I'm getting inconsistent and mixed messages from them.
Physician, Heal Thyself
In trying to help Topdown's customers understand where they are and where they need to be in building out their customer engagement technology architecture, I'm encountering multiple models and sometimes conflicting advice. That's because the major analyst firms each have several groups of analysts with somewhat narrowly-defined coverage areas that speak to specific organizational roles. There does not appear to be anyone responsible for making sure that overlapping coverage areas are talking about the same things in the same ways. In short, the analyst firms themselves operate in silos — exactly what they preach for you not to do.

Case in point: I recently realized that one analyst firm has five different maturity models that directly or indirectly relate to CX and CCM, all introduced within the last two years. There's a Customer Experience Maturity Model, a Government Customer Experience Maturity Model, a Channel Management Maturity Model, a Digital Maturity Model (version 5.0, no less), and an Enterprise Content Management Maturity Model. How can we take any of this seriously when there are so many different disconnected maturity models out there? (This is said out of love, by the way — tough love — for the people to whom I owe many of the insights that have guided the development of our INTOUCH product.)
In retrospect, this should come as no surprise, because the same analyst firm has an Application Development and Delivery group, an Enterprise Architecture group, a CIO group, a Customer Experience group, a CMO group, a Customer Insights group, and even more specialized groups (e.g., B2B Marketing, vertical industry-oriented groups, etc.), all touching on similar or related topics but talking about them in different ways.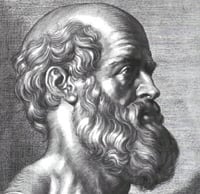 I acknowledge that in seeking consensus, there is a danger of groupthink, and I don't want to quell dissent or dissuade an analyst from challenging the status quo. I'm all about continuous improvement. But in order to provide a good customer experience, you need a single, comprehensive, cohesive model that guides the entire organization. You also need a leader or group that can oversee CX and make changes throughout the business, particularly through the eyes of the customer. Perhaps there ought to be a Hippocratic Oath of sorts for CX analysts and practitioners: First, do no harm.
As Go the Analysts, So Go Their Customers
The customer sees an organization as one cohesive entity, even if it isn't. We have to reflect that perception of one, cohesive organization to fulfill customers' expectations. And quite frankly, any analyst firm that doesn't strive for the same thing has no business pontificating about maturity models. [On a side note, I dislike the term "maturity model" because, IMHO, it's insulting or at least off-putting to those who do not meet the standard of the highest-level of maturity.]
Analysts not applying their own rules to themselves challenges the notion that any one main branch of any business or organization, whether Marketing or IT, can or should "own" CX because they are inherently limited by their organizational perspective. At best, it is the chief executive's obligation to validate, or at least challenge the validity of, any CX strategy. At worst, the entire organizational leadership, particularly the C-suite, needs to come together to form a unified vision of CX and understand their role in executing it. This includes analyst firms.
One CX Maturity Model to Rule Them All
I would like to posit that we don't need a maturity model for every subcategory and related discipline under the CX umbrella. Perhaps we need a singular vision for and definition of CX "maturity," and everyone should be referencing the same overarching customer-centric goals, and should integrate with and complement one another. Otherwise, should any one of these constituent departments or roles declare, "Ours is the maturity model we should all follow" — or if every department follows a completely different maturity model — things are likely to get confusing and ugly pretty quickly. Put simply, if you pursue disparate maturity models within your organization, you'll fail.
To all my analyst friends working under the CX umbrella: Look to your own CX. You're really almost there, but now you need to do what you tell the rest of us to do: reorganize yourselves so you can stop having conversations with roles and start serving your customers' end-to-end journeys. Just like us, you need a master architecture that unifies your messaging and guides your CX.
Analysts and clients alike, I challenge you to put your customer hat on and go through some customer journeys (or hire a consultant, or install a "voice of the customer" program) to evaluate your CX for consistency and cohesion.
And while you're at it, consider joining our LinkedIn discussion group, CX Architects, to continue exploring what CX maturity looks like and how you can set and achieve your organizational CX goals.
About John Zimmerer
John Zimmerer is the senior director of marketing at Topdown, where he leads market research and outreach efforts for the company's customer communications and customer experience products. Most recently, John has been researching and writing about the future direction of the technologies that power customer experience, and is regarded as a thought leader in this area. John has nearly 20 years of software product marketing experience. His areas of expertise include market research, analyst relations, public relations and digital marketing.