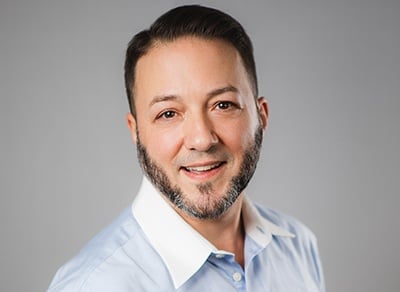 Industry Experts Praise INTOUCH from Topdown: Cutting-Edge Digital-First Customer Communications Management Solution Simplifies and Improves Employee and Customer Experience
New Cloud-Based Solution Connects Customer Communications to Digital Customer Experience (CX) Architecture; Recognized by Industry Experts for Great User Experience
(May 1, 2017) Chicago, IL — Topdown, a leading developer of Customer Communications Management (CCM) solutions, today launched INTOUCH®, a cloud solution that dramatically improves the consistency and quality of customer experiences (CX). With its slick user interface, INTOUCH puts managing customer communications in the hands of business users, saving critical time to market and lowering overall costs.
For many organizations, customer communications sent by lines of business, customer service representatives and other departments often look and sound very different from marketing communications sent to the same customer. Worse, most companies don't know what communications were sent, when, why or by which employees. INTOUCH solves these problems by sharing content and data with other systems in the digital experience architecture, including marketing automation systems, email service providers and digital experience platforms. With INTOUCH, customer communications are consistent, contextual and coordinated across departments.
INTOUCH is:
Simple

—

Business users create and manage communications without help, delays or chargebacks from IT.

Powerful

—

All the functionality you would expect from an enterprise-grade CCM solution, with a consumer-like user experience that maximizes productivity.

Flexible

— The containerized, microservices-based architecture uses open standards and RESTful APIs to integrate with the rest of your enterprise architecture.

Secure

— INTOUCH supports the latest protocols, standards and practices, which means customer data is secure in use, at rest and in transit.

Affordable

— Pricing starts at $2,500 per month for all product features and unlimited communication templates, so INTOUCH won't bust your budget.
What People Are Saying About INTOUCH
The INTOUCH template designer creates digital-first, multi-channel customer communications.
Dennis Birke, founder and president of Topdown, explains, "Topdown developed INTOUCH to help organizations more easily create, send and manage customer communications. From our extensive research, we found existing solutions had a very poor user experience and required technical training to use and expensive internal IT support to maintain. The INTOUCH user interface is clean and intuitive, and the software has all the functionality an organization needs to create great-looking communications, whether sent via mobile, web or print."
Topdown worked with several end-users, industry experts and analysts while developing the new product. Here's what some of them have to say about INTOUCH:
Kaspar Roos, formerly an analyst with InfoTrends and now head of customer communications consultancy firm Aspire: "It's extremely important to have an interface that makes using the software very simple. The INTOUCH user interface is very clean and intuitive and supports different use cases — it's easy to use from a business user perspective but also from an IT perspective."
Gerald Edwards, formerly head of content management for EmblemHealth and now Chief Technical Officer for The Sourcing Group, a managed print service provider: "It's very important for a customer communications management solution to be built using microservices, which allows businesses to securely integrate only the functionality they need and provides maximum scalability. The containerized, microservices-based INTOUCH architecture is highly flexible, scalable and secure. If you're looking for a new CCM solution, INTOUCH is a prime candidate for consideration."
Tom Benton, Vice President of Research and Consulting with analyst firm Novarica: "A modern customer communication solution needs to have multichannel document authoring and workflow capabilities. Solutions like INTOUCH that have these capabilities are a good fit for insurers looking to improve their digital customer experience."
Topdown will be demonstrating INTOUCH May 1st and 2nd in booth #400 at the Document Strategy Forum trade show. Additional information about INTOUCH is available from the company's website: http://www.topdownsystems.com/INTOUCH
About Topdown
Topdown provides customer communication management software and services to organizations looking to provide the best possible customer experience during high-value customer journeys.
For more information, contact:
John Zimmerer
Senior Director of Marketing
Top Down Systems Corporation
Phone: 301-417-9660 x129
Email: john.zimmerer@topdownsystems.com
## END ##
About John Zimmerer
John Zimmerer is the senior director of marketing at Topdown, where he leads market research and outreach efforts for the company's customer communications and customer experience products. Most recently, John has been researching and writing about the future direction of the technologies that power customer experience, and is regarded as a thought leader in this area. John has nearly 20 years of software product marketing experience. His areas of expertise include market research, analyst relations, public relations and digital marketing.