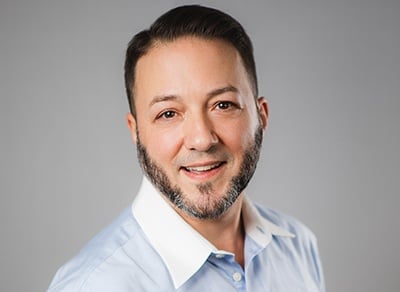 Financial Services Firm Goes Full Throttle with CLIENT LETTER from Topdown
Rockville, Md., June 12, 2014 —Topdown®, the leading provider of correspondence and document automation software, announced today that Harley-Davidson Financial Services, Inc. (HDFSI) has successfully completed its initial production implementation of CLIENT LETTER®.
Among other things, CLIENT LETTER will allow HDFSI to more effectively store, manage, and audit correspondence to its retail financing customers in the U.S and Canada. The initial implementation took less than two months, including installation, consulting, and training.
Additional Information
HDFSI evaluated several customer communication management products before choosing the Topdown solution. After visiting Volkswagen Credit (VCI), another Topdown customer in the financial services industry, and seeing how VCI was using CLIENT LETTER to automate and streamline similar customer correspondence, the choice became clear.
HDFSI uses CLIENT LETTER to send heavily regulated customer service-related correspondence to retail financing customers in the United States and Canada. Some templates, such as payment modification notices, include complex logic (e.g., to calculate new payment amounts and due dates), which no longer has to be calculated by hand.
The following benefits to HDFSI of using CLIENT LETTER were immediate:
By building templates from reusable components and storing templates in a single library, HDFSI cut the number of templates by 50% and freed up valuable resources;
Business users manage all templates, allowing HDFSI to get changes to market very quickly;
HDFSI now sends print-ready PDF files to their print service providers for batch printing and mailing, which will lower the cost of sending customer correspondence.
Prior to implementing CLIENT LETTER, HDFSI used Microsoft® Word templates stored on the local hard drives of the individual customer service representatives. There were 2 versions of every template; one set of templates for US customers, and another for Canadian customers. Templates were under the control of the internal IT department and contracted print service providers. Requests to make changes once took weeks to complete. Now, changes take just a few hours to make, including review and approval.
About Topdown
For more than 30 years, Topdown has been filling the document automation and correspondence needs of our customers. No matter how complex. But today we realize it's about more. It's about giving them what they want. Not just our customers, but their customers, too. Communication on their terms— the what, when, where and how at their command. We call it Consumer- Driven Communications, and it's where the world is going. We know, because we can see it. And we've got the experience to take you there.
To learn more, go to topdownsystems.com or call 1-800-361-1211.
About John Zimmerer
John Zimmerer is the senior director of marketing at Topdown, where he leads market research and outreach efforts for the company's customer communications and customer experience products. Most recently, John has been researching and writing about the future direction of the technologies that power customer experience, and is regarded as a thought leader in this area. John has nearly 20 years of software product marketing experience. His areas of expertise include market research, analyst relations, public relations and digital marketing.