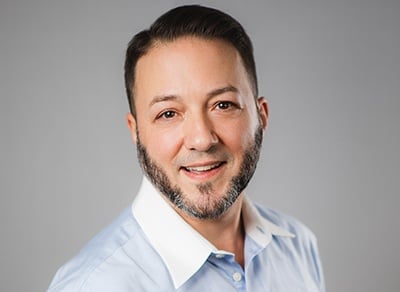 Customer Communication in Service-Related Customer Journeys
Integration | Customer Communications | Omni-channel | Customer Journey
Service-related customer journeys are a multi-faceted set of interactions between client and company that together comprises a unique customer experience for each journey. Providing an exceptional service-related customer journey requires exceptional customer communication.
Let's a look at how CCM can contribute to this exceptionalism.
Focus on the Customer Journey
Effectively using customer communication in service-related customer journeys requires the organization to get the fundamentals right. While the majority of companies believe they deliver an exceptional experience, surveys show that a mere eight percent of customers agree.
In order to provide an exceptional customer experience, the first step is to focus on your unique customer journeys, and not just the communication's channel. The customer's journey needs to be a (subjectively) uniquely meaningful experience for the customer, not a copy-and-paste of another company's model, no matter how successful that company may be.
In other words, your customer communications must be compatible with your brand. As is typically the case, the customer is in control and they will seek to interact with your company in the manner they prefer, not necessarily in the journey path you had pre-designed. You need to look at the customer experience through the customer's perspective to provide the best experience from start to finish. Start by anticipating the customer's needs, desires, and—most importantly—their expectations.
Your customer communication model requires coordination and integration across the various tools and technologies used to engage the customer at all points of every customer journey. In so doing, the goal is to manage the customer's experience across multiple touchpoints (i.e., channels) over the customer's entire experience as an integrated whole.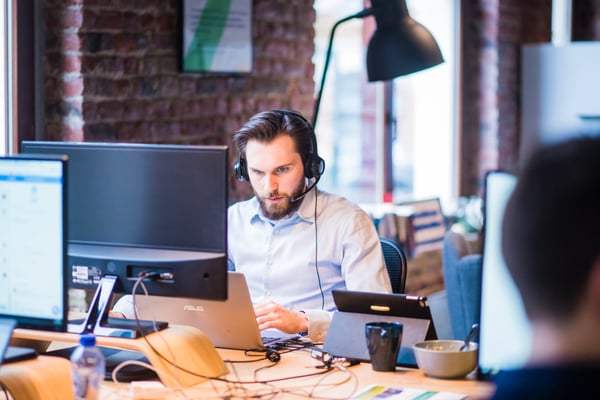 Only 8% of customers feel companies are delivering an exceptional customer experience.
Business Agility is Integral
Surveys have uncovered that the majority of customers in the US feel frustrated when they are not given the opportunity to communicate directly with a human being. If your business is limited to only either physical contact or digital contact, you may find your company running into problems as opposed to a company that offers what is akin to a "hybrid" approach. The modern-day consumer expects to be able to interact, ask questions, inquire and learn about any and all products and services through any channel and on any device, including the telephone. Being agile in your business is also of paramount importance, as is the ability to adapt overtime.
Automation remains a crucial factor in delivering customer satisfaction. Not only does automation improve the response time for customer inquiries, but also the simple act of just acknowledging the customer's inquiry with a promise to follow up significantly helps move the service-related customer journey along to positively affect the customer experience.
Communicating consistently across each customer journey is also crucial to the success of your customer communications. As Topdown has explained in the past, companies who fare the best in this area have customer data platforms in place: real time customer journey analytics software for collecting, correlating and analyzing customer journey data (think web activity such as time on page; email statistics like open and click-through rates, etc.). The ability to process this information in real time is especially important, as is evidenced in the increasing interest in customer data platforms. When analyzing customer journeys, it is therefore advisable to identify the best places to communicate with the customer while determining how to leverage technologies like customer communication management (CCM) to fulfill those business needs.
Effective Customer Communication with Topdown
The importance of curating and not controlling your customer's digital journey from start to finish cannot be overstated. You're looking to excel at the ability to sense (using the customer journey data) and respond to (using technologies like CCM) to the customer as close to real time as possible. The more your business learns about CCM software, the better your customer service representatives can be at communicating with your customers.
To learn more about our CCM software, get in touch with Topdown to discuss how CCM can help you to effectively communicate across customer journeys.
Image: Unsplash (no longer available on the site)
About John Zimmerer
John Zimmerer is the senior director of marketing at Topdown, where he leads market research and outreach efforts for the company's customer communications and customer experience products. Most recently, John has been researching and writing about the future direction of the technologies that power customer experience, and is regarded as a thought leader in this area. John has nearly 20 years of software product marketing experience. His areas of expertise include market research, analyst relations, public relations and digital marketing.