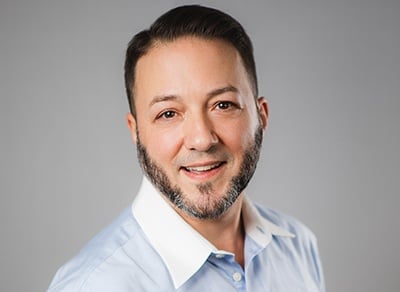 Content Services as Part of your DX Architecture
According to industry analysts Forrester and Gartner, organizations are in various stages of maturity when it comes to building digital businesses. The most forward thinking of these businesses (only about 13% of companies!) are pursuing an outside-in perspective to digital transformation by focusing on creating value for customers, growing revenue, and increasing operational efficiency.
These leaders in developing innovative digital businesses are devising end-to-end, service-oriented digital experience (DX) architectures. Topdown's content services, part of the INTOUCH SaaS platform, are designed to be part of that architecture.
However, content services comprise a set of building blocks targeted at constructing comprehensive long-term digital experience solutions. But, what do you do need right now if you need to derive value from your technology investments today?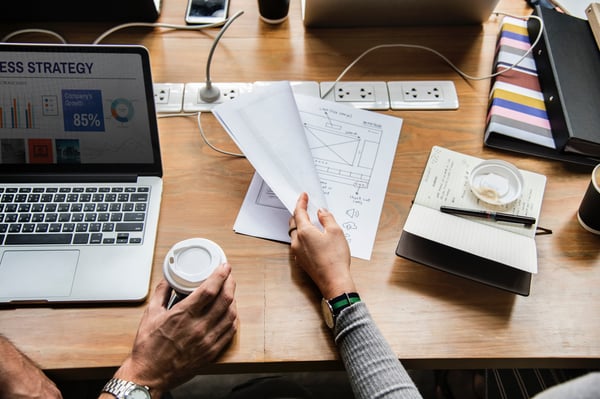 Take customer journeys from good to great.
You can see immediate value with INTOUCH, the out-of-the-box application engineered to provide a great user experience for creating customer communications. INTOUCH lets you take care of business now with a content services application specifically focused on correspondence management. On the one hand, INTOUCH centralizes your customer communications use cases, maintains consistent branding across departments and geographically disparate locations, and streamlines the entire customer communication management (CCM) process. On the other hand, your digital product managers get the tools they need to innovate new content-centric customer experiences.
The INTOUCH platform gives you the best of both worlds: a solid CCM foundation plus a forward-looking content services, all in one solution. You can compound ROI as you continuously integrate our best-of-breed capabilities into your service layer that accommodates other content-oriented use cases, e.g., knowledge management, business process management, case management, contracts, eDiscovery, federating content...the possibilities extend to the limit of your imagination.
Whether you're focused on the front end (i.e., presentation layer) or the back end (i.e., service layer), INTOUCH offers a future-proof, cloud-native, microservices-based solution that helps you quickly and easily achieve your desired outcomes. With a full-featured CCM solution of this caliber, your business can evolve from entry-level usage to focus on other goals that increase customer engagements and improve the experiences of both employees and customer so you can:
Get Faster And Be More Agile
Speed product innovation and delivery to keep pace with customer expectations
Improve ease of use and UX to increase omni-channel customer engagement
Improve information accuracy and personalization for increased relevance
Convert insights into real-time, event-based or even proactive actions
Quickly adopt chatbot, IoT, and other emerging engagement technologies
Increase adoption of self-help options to drive down the cost to serve
Be Connected Yet Loosely Coupled
Unlock new sources of customer value and revenue from your architecture
Connect channels and touch points across customer journeys
Enable continuous, secure, and easy integration via a decoupled architecture
Provide for easy composition of business-level services from granular APIs
Update functionality more discreetly using microservices in cloud-based containers
Integrate with automation, AI and ML technologies
Avoid vendor lock-in
Learn More
Visit our blog to learn more about the content services offered by INTOUCH. You'll see how they can push your digital ecosystem to understand and respond to customers "in the moment" over any channel and in any stage of the customer lifecycle.
Image: Unsplash
About John Zimmerer
John Zimmerer is the senior director of marketing at Topdown, where he leads market research and outreach efforts for the company's customer communications and customer experience products. Most recently, John has been researching and writing about the future direction of the technologies that power customer experience, and is regarded as a thought leader in this area. John has nearly 20 years of software product marketing experience. His areas of expertise include market research, analyst relations, public relations and digital marketing.