Subscribe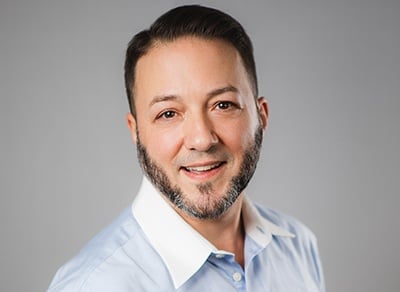 Your Customer Communications System Doesn't Have Quality Assurance?
Here's the thing about complex, highly personalized customer communications. You can, with the right correspondence solution, develop standardized templates, lock in core text, set up easy-to-follow content prompts and automate attachment selections. But at some point in the process a human being will likely need to add free-form information to a document. And that human being may be disgruntled.
Just imagine the look on a customer's face when they open up a profanity-laced letter created by your angry end user. That (former) customer will undoubtedly let you know about it, and maybe post about it on Facebook and Twitter for good measure. Then the world will know what your company did.
Word "finessing" isn't the only issue. End users can make honest mistakes no matter how many controls are in place. Incorrect data or information may be used. The inserted text may be unintelligible or riddled with typos. Or your customer service agent could be overwhelmed one day and flat out select the wrong communication (Oops, sorry about the letter you received about that life-threatening disease you don't have … ).
Get ahead of preventable – and sometimes costly – problems by using a customer communications management platform that has quality assurance (QA) workflows.
The Control Factor
Customer communications management software with QA workflows enables your organization to review interactive, ad-hoc documents after they're created by an end user and before they're sent to the customer. In other words, it provides much-needed control over what your customers receive.
You want a dynamic QA process that allows you to decide exactly what you want reviewed, by whom and how often, and what will trigger the review: a certain piece of data, a type of letter, the person creating the document, any document where text is added … The parameters are practically limitless.
Here's how some CLIENT LETTER® users are using our QA to protect their reputations and reduce risk:
New hire monitoring. QA keeps many of our customers on top of new employees. For example, you can set up a QA workflow to route 100 percent of documents an employee in training develops the first 30 days to a supervisor. The next 30 days, the review may drop to a 50 percent random sampling. After 90 days, QA may be turned off or set at a permanent 5 percent sampling.
An outside view. Many of our customers also choose to designate QA reviewers in other departments, such as Underwriting, Legal or Marketing, who cannot generate documents but can approve or reject them, or, if granted permission, make changes.
Potty-mouth patrol. All joking aside, profanity is a significant issue that comes with the interactive communication territory. By setting up business rules that flag certain words in all documents with free-form text, one of our customers is keeping their correspondence clean and weeding out malicious customer service reps.
Claims control. Another customer is able to review the amount of each claim in a document by integrating CLIENT LETTER with their claims management system. If the claim in a document is higher than the claim adjustor's limit, the communication is sent to QA for review and approval.
Rapid review. To streamline QA, one company we work with captures and stores only the data elements (e.g., account numbers) employees use to generate large batches of communications. They regularly run a report to quickly review just those elements used in a high-volume batch run of communications instead of the static, shared content appearing in every letter in the batch.
Parameter passing. QA criteria can be configured outside of CLIENT LETTER. For example, one of our insurance provider customers sets the criteria in their claims management system via a web service integration, which is then passed on to CLIENT LETTER.
The Communication Review Process
The QA workflow review should be easy. Ask the DOCCM software company you're considering a) if they have QA, and if so, b) these important questions about how the process works:
Can reviewers, if given permission, make changes directly to a communication?
Can a reviewer's comments be "attached" to a draft communication instead of inserted?
Does the system log a history of review-related changes with a date and time stamp, as well as the ID number of every person making changes?
Can every department have its own unique workflow process?
Is it possible to have multiple reviewers for a document?
Can entire document sets be routed for QA review together (e.g., carbon copies, traditional attachments, etc.)
Is it possible to approve documents en masse instead of one at a time?
Is there a color-coding system that allows the reviewer to quickly see which text or data elements were added to a document?
The point of QA workflows is to ensure the end user hasn't changed the original intent of a document and that no mistakes occurred. Wait to capture issues retrospectively and the damage will already be done. And you'll be the one left cursing.
If your DOCCM system's QA workflow doesn't meet your approval, give us a call at 1-800-361-1211 or request a demo of our software to see how we can help reduce your communications-related risk.
Make sure to fill out the form in the right-hand column so that we can alert you to new blogs as they're posted.
About John Zimmerer
John Zimmerer is the senior director of marketing at Topdown, where he leads market research and outreach efforts for the company's customer communications and customer experience products. Most recently, John has been researching and writing about the future direction of the technologies that power customer experience, and is regarded as a thought leader in this area. John has nearly 20 years of software product marketing experience. His areas of expertise include market research, analyst relations, public relations and digital marketing.