{% if subscribeProperty|lower == "yes" %} {% else %}
Subscribe
{% endif %}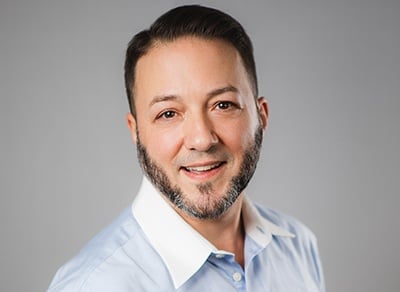 It's a Tablet World: Your Customer Communications Need to Live in It
Tablet PCs are shaping customers' growing "give me what I want the moment I pull out my mobile device" expectations. Forrester Research refers to it as "the mobile mind shift." Over 40 percent of Americans own tablets, according to the Pew Research Internet Project. For many tablet users, exceptional communication from companies is less of a request and more of a demand.
Businesses in every industry are struggling to meet that demand, especially those with weak correspondence solutions (or worse, several of them).
"DOCCM vendors, just like enterprises, are in different phases of making the mobile mind shift," points out "The Forrester Wave™: Document Output for Customer Communications Management, Q1 2014." Make sure you choose a DOCCM solution with the ability to create and manage complex and high volume correspondence through a tablet so you can deliver the mobile functionality your audiences – including employees – expect.
Look, Ma! No Desktop!
Business uses for tablets and the amount of use varies from industry to industry and company to company. Having a correspondence system that enables you to instantly make mobility-based decisions is a necessity.
One industry where Topdown sees acceleration in tablet utilization for customer communications creation and consumption is property and casualty, specifically by claims adjustors. Here's one example of how some insurance companies are making the most of our correspondence system, CLIENT LETTER®:
A tornado damages homes and cars and adjustors deploy to the field armed with tablets. They can access their company's enterprise-wide correspondence system through a Web browser while on site with a claimant. Every bit of system functionality they have at their office desktop, with all assigned permissions and restrictions preserved, is at their fingertips. For example:
Accessing the insured's data
Choosing the correct template
Following prompts that drive content
Adding free-form text, if permissible
Accessing historical communications and documents for reference
Enclosing additional documents
Viewing and generating documents
On the customer side, the insured can be on a tablet and log into a Web portal to obtain claims status information, get updates via SMS or receive determination letters through email. If required or desired, a printed copy of important documents will arrive in their mailboxes. It's consumer-driven communications at its best.
It's important to note that not all DOCCM vendors give you full functionality on tablets, with some offering only a "light" version of their correspondence system. Always ask if there are any restrictions to functionality.
Trend or Fad?
Mobility through tablets and other devices is spawning workplace trends. Or are they fads? It may be too soon to tell, and new technologies are constantly arriving. In fact, according to Pew's 2013 "Digital Life in 2025":
"In 2008, the number of Internet-connected devices first outnumbered the human population, and they have been growing far faster than have we. There were 13 billion Internet-connected devices in 2013, according to Cisco, and there will be 50 billion in 2020. These will include phones, chips, sensors, implants, and devices of which we have not yet conceived."
For now, some companies are allowing employees to work remotely from anywhere, no desktop computer needed — just a tablet. Still more companies are accommodating another trend: "Bring your Own Device" (BYOD).
A recent TECHnalysis Research survey found that 20.5 percent of U.S. businesses have a formal BYOD program in place. A company can potentially save IT money, and employees can use the devices they prefer — which may be more cutting-edge than what the company has in place. If this trend continues, the importance of a mobile-enabled correspondence system will become even greater.
Regardless of what becomes "standard" mobile business practice, you need to be prepared to pivot with the changes. Because even if where technology is heading isn't 100 percent clear, one thing is:

Fail to be a part of the mobile mind shift, and you'll … well … fail.
Make sure to fill out the form in the right-hand column so that we can alert you to new blogs as they're posted. If you'd like to see a demo of creating customer communications on a tablet, give us a call at 1-800-361-1211 or request a demo.

About John Zimmerer
John Zimmerer is the senior director of marketing at Topdown, where he leads market research and outreach efforts for the company's customer communications and customer experience products. Most recently, John has been researching and writing about the future direction of the technologies that power customer experience, and is regarded as a thought leader in this area. John has nearly 20 years of software product marketing experience. His areas of expertise include market research, analyst relations, public relations and digital marketing.