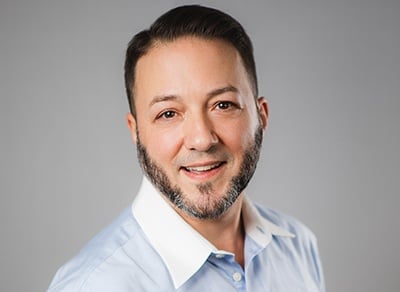 ARTICLE: The Challenge of Personalizing Customer Experience
Customer Experience | Customer Communications | Personalization
In a recent CMSWire article, "The Problem with Personalization and Customer Experience," author John Horodyski discusses the challenges of achieving individualized customer experiences using data-driven business technologies that were designed for mass production, not personalization.
"Consumers want more than just an experience — we want a personal connection that identifies with who we are, our interests, expectations and abilities. Personalization of experience, technology and delivered results depends on accessible, comprehensive data feeding the website. Getting the right data at the right time requires understanding and effort from people, process and technology. The difficulty of providing personalization lies in leveraging the data to provide stellar customer service, inspire trust, gain efficiencies and meet expectations."
Though Horodyski focuses on the challenges of personalization in digital asset management (DAM) and web site interactions, many of the points he makes pertain to document output for customer communications management (DOCCM) as well. In particular, he emphasizes the importance of data-driven efficiencies in creating personalized customer experiences:
"Technology is great when it's understood that one of its goals is to transform data into information, and then information into insight or knowledge, something actionable and meaningful. Data provides the bridge where process and technology can be optimized. But if the data delivered does not match the expectations of the users, then the efficiencies of a personalized experience are lost."
For DOCCM, document templates mapped to well-maintained and accurate customer data are also key to successful personalization. And DOCCM business logic engines were built for mass personalization – creating very high volumes of highly personalized communications using key variables, reusable content blocks and conditional logic.
Read the rest of the article for insights about building customers' trust through technology and using data to help meet and exceed customers' expectations.
Give us a call at 1-800-361-1211 to learn how a Topdown DOCCM software solution can help you personalize your customer experience.
The CMSWire logo (above) is a trademark of CMSWire.
About John Zimmerer
John Zimmerer is the senior director of marketing at Topdown, where he leads market research and outreach efforts for the company's customer communications and customer experience products. Most recently, John has been researching and writing about the future direction of the technologies that power customer experience, and is regarded as a thought leader in this area. John has nearly 20 years of software product marketing experience. His areas of expertise include market research, analyst relations, public relations and digital marketing.